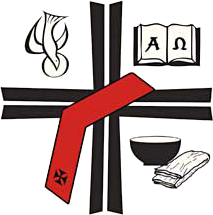 Potential deacons and priests in the Diocese of Fredericton both enter into a discernment process that helps to clarify if they are being called to ordained ministry.
Discernment leading to the diaconate
Discernment leading to priesthood
While the roles of deacons and priests are different, the qualities required for ordination are similar. The Diocese seeks to ordain people who are:
Gatherers and builders of the community
Rooted in Christ-centred spiritual practice that is Anglican in approach
Emotionally and relationally mature
Able to offer strong leadership and to work collegially under the authority of others
Good listeners and lifelong learners
Good stewards of their body, mind and spirit, and of the other relationships in their lives
The Iona Report was helpful in delineating diaconal competencies to guide in both the discernment and function of the ministry of the deacon. Competencies are arranged into seven areas each of which are described as they are aligned with the deacon at the 1) time of selection, 2) the time of ordination and, 3) in life-long learning.
Area A: DIAKONIA AND THE DIACONATE
Area B: HUMAN AWARENESS AND UNDERSTANDING
Area C: SPIRITUALITY AND SPIRITUAL PRACTICE
Area D: PRACTICAL TRAINING AND EXPERIENCE
Area E: CHURCH POLITY AND DIACONAL MINISTRY IN THE PUBLIC SQUARE
Area F: SCRIPTURE
Area G: CHRISTIAN HISTORY