On Facebook
Good morning! Click the video below to watch Sunday worship at the Cathedral.

It was recorded in advance, so watch it in its entirety at your convenience. Follow along with the Book of Common Prayer here: www.anglican.ca/wp-content/uploads/BCP.pdf ... See MoreSee Less
Clergy and Staff
---
The Rt. Rev'd David Edwards, Bishop of Fredericton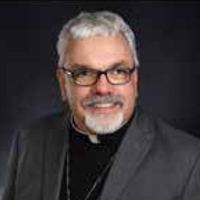 The Right Reverend David Edwards was born and educated in Shropshire, England. He studied at Loughborough University and Homerton College Cambridge and worked as a high school history teacher prior to completing diplomas in Religious and Evangelism Studies followed by a Masters of Arts in Applied Theology at the University of Kent at Canterbury.
Both prior to and following his ordination in 1995, Bishop Edwards served in ministry in the Chelmsford Diocese in England, including as Bishop's Advisor in Evangelism and in the Parish of High Ongar. He moved to New Brunswick in 1998 to be Principal of Taylor College of Evangelism. He has also served in parishes in Saint John and as Parish Development Officer for the Diocese of Fredericton.
David was elected coadjutor bishop in June, 2014 and, subsequently, installed as the tenth Bishop of Fredericton in September. He was awarded an Honourary Doctor of Divinity from Wycliffe College (University of Toronto) in May, 2015. Until very recently, David also served as Vice-Chair of Safe Harbour Transitional Youth Services in Saint John. He is married to Janet Edwards.
(506) 459-1801
The Very Rev'd Geoffrey Hall, BEd, MDiv, Dean of Fredericton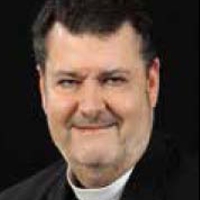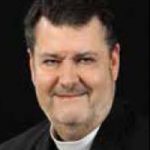 Geoffrey Hall has been Dean of Fredericton since September 2014. As a priest of the Diocese of Fredericton, he is the appointed priest at Christ Church Cathedral and serves a canonical role in the Diocese outlined in Canon Four s.5 and in the By-Law of Christ Church Cathedral.
Geoffrey holds a BEd (Major-Secondary Environmental Studies, Minor-General Science) from the University of New Brunswick, Fredericton (1986) and was admitted to the degree of Master of Divinity (MDiv) at Atlantic School of Theology (1990). In the Diocese he has served in the parishes of St. Phillip's, Moncton, Central Kings, St. Paul, the Tobique, Grand Bay, Ketepec, as Archdeacon of St. Andrews (2001-2003) and was Diocesan Archdeacon and Executive Assistant to Bishop Claude Miller (2003-2014). Originally from Woodstock NB, Geoffrey is married to Kelley and feels called particularly to ministries of Christian proclamation and faith development. He enjoys music and the casual study of things technological, especially that which enables and enhances communication. When not attending to the duties of ministry, spending time with family (two grandchildren!), experimenting with some of what is possible with computer-based technology and the internet and making a bit of wine all keep him more than occupied.
(506) 450-7761
The Rev'd Deacon Debbie Edmondson (part-time, non-stipendiary)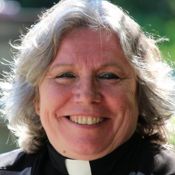 Born in Ottawa, Ontario, she grew up in Keswick Ridge, New Brunswick, where she still makes her home with Phillip, her husband of 40+ years. They have two sons and daughters-in-law and four grandchildren, who are a tremendous source of joy. She is a life long Anglican, with, as she describes, "a well rounded Ecumenical background." Drawing on her rural roots, she leads workshops and retreats with humour and a down to earth sense of the sacred. Debbie was ordained as a vocational deacon on o1 February 2009. She received Clinical Pastoral Education (CPE) at the Dr. Everett Chalmers Hospital in 2010, and is one of the an on-call Duty Chaplains team with URVH. She completed training in Spiritual Direction with the Haden Institue in conjunction with Mount Carmel Spiritual Center in Niagara Falls in 2014. Debbie was employed with ADI (later exp Global, Fredericton) for 28 years as an Administrative Assistant and currently is a Library Assistant at the Nackawic Public/School Library, part time. She is the Diocesan Representative for the Anglican Fellowship of Prayer and is also a member of the Diocesan Spiritual Development Team. She has volunteered with the Fredericton Homeless Shelters, and also was a volunteer reader with AMI-Accessible Media Inc.
[email protected]  [email protected] [email protected]  [email protected]  [email protected]  [email protected] [email protected]  [email protected]   christchurchcathedral.com
OR
first-initial . last_name @ cccath.ca
Cathedral Staff
Ms. Fran Miles, Administrative Assistant (4/5-time)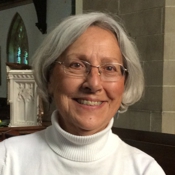 Fran was born and brought up in Maugerville, just outside of Fredericton. She attended university here and following graduation moved to Quebec where she taught junior high and high school for several years in various areas of the province, before returning to Fredericton for family matters. She enjoys very much expressing her service for our Lord by working for the Cathedral and the Cathedral family. She adores dogs and gardening.
(506) 450-8500
Director of Music, Mr. Thomas Gonder (half-time)
(506) 230-4968
Mr. Louis McKnight, Sexton (full-time)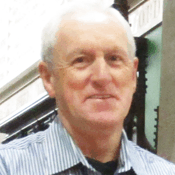 Lou has spent most of his life in Sussex, where he was born. He spent 33 years working for the Town of Sussex, both as a recreation maintenance man at the arena, and as an equipment operator at the works garage. He and his wife, Gisele (diocesan communications officer) moved to the Fredericton area in 2012 for Gisele's work. Since then, Lou has worked at the Grant Harvey Centre and Kings Landing.
He is very happy to be the Cathedral sexton. He loves to tinker and tear things apart in his garage. He is a whiz with bicycle and lawn mower repair and loves to build and fix things. His favourite "toy" is his 4-wheeler. Lou and Gisele have two grown daughters. Ashley is a librarian, and Jacqueline is studying to be a social worker.
(506) 478-1813
Mrs. Kathleen Snow, RN, BN, Parish Nurse (half-time)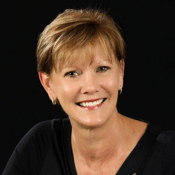 Kathleen commenced her role as Parish Nurse on September 1, 2016. She has a Bachelor of Nursing from the University of New Brunswick and she holds certificates in Adult Education, Advanced Mediation, Parish Nursing and Privacy. Kathleen's work experience includes staff nurse and later nurse manager in Labour and Delivery at the Dr. Everett Chalmers Regional Hospital. She worked as Patient Advocate for Horizon Health Authority and she held the position of Chief Privacy Officer prior to her retirement from Horizon. Kathleen is passionate about sharing her faith, and has led a home Bible Study for women for many years. She has been an active member of Mothers' Union for over 30 years; she is currently a Regional Trainer and Facilitator for the worldwide Mothers' Union Parenting Program. In 2018 she was elected to sit on the Mothers' Union worldwide Board of Trustees as the Zone B Trustee for Canada, USA, West Indies, Brazil and South America. She is married to Tim, and has three sons. She loves to run, garden, walk Maude, and enjoys Sunday lunch with her mother Margaret.
(506) 461-8201
Mr. Kurt Schmidt, BA, MEd, Director of Christian Formation (half-time)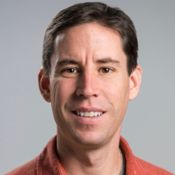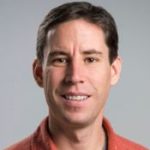 Born in Illinois but raised in Littleton, Colorado, Kurt has lived in Fredericton since 2006.  He holds a bachelor's degree from Colorado College (1997—major in Mathematics, minor in African Studies) and an MEd from the Institute for Humane Education in Surry, Maine (2011).
Kurt considers himself an educator at heart, and has spent the last 15 years working as a teacher in diverse contexts and at various levels.  Kurt's own spiritual journey includes formative periods among his Jesuit teachers and mentors in high school, with monastic friends during university, and alongside members of L'Arche communities in both Canada and the United States.
A lover of music, dogs, poetry and soccer (the real football!), Kurt lives in downtown Fredericton with his wife Catherine (an occupational therapist) and daughter Rachel (launching into her second decade).
Kurt says he is honoured and blessed to be part of the Staff Team as Director of Christian Formation, serving God and the dynamic Cathedral congregation.
(506) 259-3711
Mr. Jason Parsons, Verger (honorarium)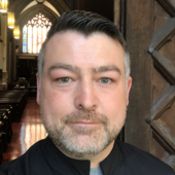 Professionally Jason is an Army Officer in the Canadian Armed Forces in his 23rd year of service. He belongs to the Royal Canadian Regiment which has a historical relationship within the Cathedral.
He holds a Bachelor of Military Arts and Sciences Degree from the Royal Military College at Kingston Ontario and a Diploma in Theology from Thorneloe University. He has deployed to the former Yugoslavia, Haiti, Afghanistan, and Latvia with domestic operations to the Quebec Ice Storm, the Swiss Air disaster, and with this year's local flooding.
He has been married to Susan for almost 18 years and together they have three children, Gabe aged 13, Nate 10, and Ivy 3. Jason came to the Anglican tradition in 2013 and has an ecumenical background within other Christian traditions. In March he was recommended to Holy Orders while discerning a call to the Chaplaincy in the Armed Forces, while that did not materialise he continues his studies in the Mater of Theological Studies at Wycliffe College, and remains open to Gods call upon retirement from the army. In the meantime he has chosen to serve among us in the role of Verger.
Jason began as Verger on 01 July 2019. His role will also include some coordination of other individuals who will attend to verger responsibilities from time to time.
(506) 455-9638

Honorary Assisting Clergy
Honorary Assistants

The Ven. Patricia Drummond
The Rev'd Canon Jon Lownds
The Rev'd Canon Tom Smith

---