Advent 2022
Fredericton NB
Dear Friends,
Once the lights are connected and the musical favourites begin to play, many again will get that warm holiday feeling and snuggle in for yet another Christmas. Memories of Christmas past may help to enhance those positive vibes while for others, there's much well worth forgetting. Either way, Christmas comes once more.
The difficulty with this time of year is that it can sometimes only magnify what already has been. If we've had a year to remember, Christmas easily becomes a time to do the same. Still others have encountered once only life occurrences which have changed lives forever and looking back to happier times doesn't necessarily facilitate Christmas cheer. But there is a way to assure that Christmas is all it can and should be and it has to do with avoiding being caught up in all that surrounds it. We need go deeper to what is sometimes called "the reason for the season."
The problem for me is that I've gazed upon this familiar scene at the manger so long that I've become numb to it. I've heard the story so often that I've stopped thinking about it. But when I do think about it I begin to realize again that this is no ordinary story. The "scene" that is Christmas is not a card, a present wrapped in bright red, a lighted tree or even a particular song. It's the announcement of the entrance of the eternal, omnipotent, omniscient, omnipresent, all-righteous, all-holy, and glorious God into our world in a physical, tangible, yet entirely unexpected way. Four words in the story of the first Christmas should challenge us, regardless of our circumstance, to see through the trappings to the real Christmas. "You will find a baby wrapped in cloths and lying in a manger." Lying in a manger!
No fancy lights, dinners, candies or parties to be seen. A little child lying in a dirty manger is where the God of the ages chooses to reveal himself. God entered into all of our misfortune to transform it and herald hope even in the midst of it. Jesus not only defeated darkness and death on the Cross but also in the manger, by entering into human struggle and sharing human pain. If we listen carefully to the Christmas carols, songs and hymns in a fresh way, that's the message we'll find there, over and over again. Sharing the hope makes us more hopeful. The true gift is often found in giving.
Whatever your situation this year, may you take the time to listen again to the messages of Christmas and find in them Christmas joy both in the midst of the celebration of blessings as well as in the misfortunes. The hope in the Saviour is that the day is surely coming when all will be made right in the world – a time when heaven and nature will be singing the same song. Emmanuel, God with us, is what Christmas is about. May you experience the true blessing of, and reason for, the season. I remain,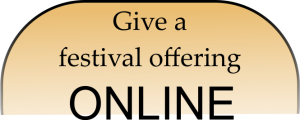 Or use the envelope in your boxed set
Yours sincerely,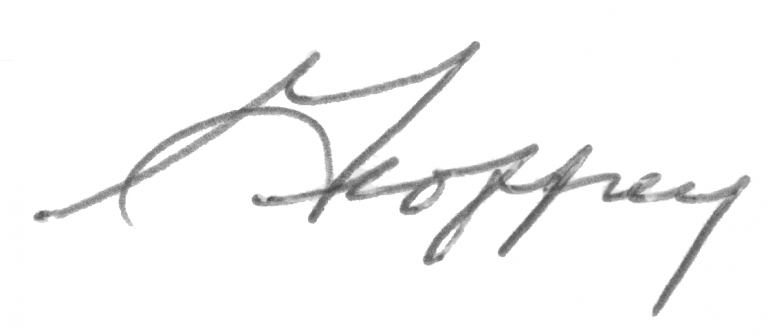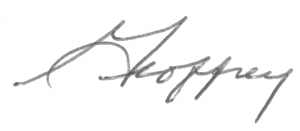 Geoffrey Hall
Dean of Fredericton
GMH
Worship Schedule
8:45 a.m. Morning Prayer; 4:45 p.m. Evening Prayer (Monday to Friday)
Except civic holidays
The Fourth Sunday of Advent (Sunday, 18 December 2022)
8:00 a.m. Holy Eucharist (Book of Common Prayer)
10:30 a.m. Holy Eucharist (Book of Common Prayer)
4:00 p.m. Christmas Lessons and Carols
Wednesday (Wednesday, 21 December 2022)
10:00 a.m. Holy Eucharist (Book of Common Prayer)
The Eve of Christmas (Saturday, 24 December 2022)
4:00 p.m. Holy Eucharist (Contemporary)
8:00 p.m. Come Worship Eucharist (Informal)
11:00 p.m. Holy Eucharist (Traditional / Book of Common Prayer)
Christmas Day (Sunday, 25 December 2022)
8:00 a.m. Holy Eucharist (Book of Common Prayer)
10:00 a.m. Holy Eucharist (Book of Common Prayer)
Wednesday (Wednesday, 28 December 2022)
10:00 a.m. Holy Eucharist (Book of Common Prayer)
New Year's Day / The Naming of Jesus (Sunday, 01 January 2023)
8:00 a.m. Holy Eucharist (Book of Common Prayer)
10:30 a.m. Holy Eucharist (Book of Alternative Services with our Bishop's New Year Reception)
The Epiphany of the Lord (Wednesday, 04 January 2023)
10:00 a.m. Holy Eucharist (Book of Common Prayer)
First Sunday after Epiphany - The Baptism of the Lord (Sunday, 08 January 2023)
8:00 a.m. Holy Eucharist (with the Renewal of Baptism Vows)
10:30 a.m. Come Worship Eucharist (with the Renewal of Baptism Vows)
4:00 p.m. Choral Evensong (Book of Common Prayer) 09 December 2022
Visit our YouTube Channel for Live Streams and video-recorded worship