What is a Tithing Sunday?
Many church congregations have found value in creating an opportunity to physically see and experience what tithing would mean for the church community and its individual members.
You'll remember the Chair of our Stewardship Team, Mike Toole, talked about a stewardship initiative this Fall at Christ Church Cathedral. During the time between now and the end of the Church Year, we'll try to focus in specific ways to learn and grow in stewardship understanding and practice both personally and as a congregation to the glory of God.
Holy Scripture is much more clear regarding God's expectations about our giving than many of us realize or are often willing to admit. In Malachi 3, God, speaking directly, invites his people to "test him" ... test him to see if by rendering to him what rightly belongs to him we don't see the windows of heaven open and pour down overflowing blessing!
Will anyone rob God? Yet you are robbing me! But you say, 'How are we robbing you?' In your tithes and offerings! You are cursed with a curse, for you are robbing me—the whole nation of you! Bring the full tithe into the storehouse, so that there may be food in my house, and thus put me to the test, says the Lord of hosts; see if I will not open the windows of heaven for you and pour down for you an overflowing blessing. (Malachi 3:8-10)
The Cathedral Stewardship Team has named 03 November 2019 Tithing ("demonstration") Sunday. On that day, everyone is encouraged to tithe (give one tenth or 10% of) that one week's income.
You may have specific questions about Tithing Sunday:
1. What if I'm already tithing?
If you already tithe, please give as you usually do on that Sunday. If you use e-offering and give once per month, please write that on a note and place on the offering plate that Sunday to alert us.
2. How do I calculate what a tithe would be for me?
A "tithe" is 10%. It's never about the total or even about whether we calculate on gross or net income, but about the "proportion" of what we have that the Bible says already belongs to God. It's impossible to be too poor to tithe. Tithing is for everyone since its not based on what we think we should have, what we think we should give or even what the total amount of that might be. It's the proportion of what we have, and that number is one we need to discover if we are to tithe.
First, determine your usual income for a week:
• If your income is received every two weeks, divide that amount by 2
• If income is received once a month, divide it by 4
• If you wish, divide the income from your last income tax return by 52
Second, multiply that number (weekly income) by 1/10, 0.10 (that is, simply move the decimal point one place to the left )
Examples:
$ 180.06 - a tithe is $18.00
$ 345.56 - a tithe is $34.55
$1245.50 - a tithe is $124.55
3. What if I can't afford to tithe that Sunday?
Please do your best. Giving should never be compulsory or cause undo hardship. If the number you write on your cheque or the cash you put in your envelope fails to bring a smile to your face, its not the right number! It is, however, always a sacrifice. Focusing a bit in advance might make it possible to prepare by putting enough aside over the next few weeks to participate. The hope is that everyone will have an experience of what it feel's like to tithe. It will give our community an experience of what a tithing congregation could mean for our ministry together. It's an opportunity to see what blessing God has in store for those who bless him and his Church. One thing is for certain, God always blesses what we give.
We'll report the results, with some historical data on weekly giving on the following Sunday, 10 November.
If you use e-offering, an envelope with that date is in the boxed set you received at the beginning of the year. Every participant in the convenient e-offering method of giving is issued a boxed set of envelopes for use occasionally, for giving to the Primate's World Relief and Development Fund and for Festival offerings at Easter, Thanksgiving and Christmas. There are also extra envelopes on church pews on which you can write your name and envelope number, assuring those amounts are added to your yearly income tax receipt.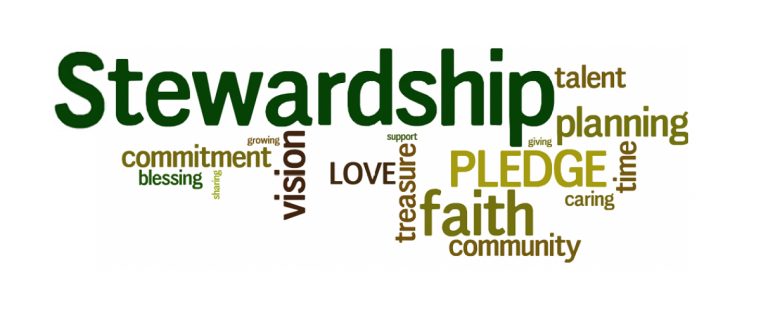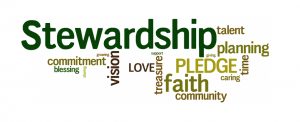 While the money is needed and will be put to very good use, especially since we are running a growing deficit this year, the main goal is not the money – it's the experience. Follow what God commands and then watch for the blessings you might not have expected in the days and weeks to follow.
Still not able to participate? Why not take a step towards what a tithe would be for you. Increase what you do give by 1 or 2%. Depending on where you start, if you continue, in a few years you'll be tithing!
Will you participate on 03 November 2019?
Growing in Giving ... #1 - A Giving FAQ - What about stewardship? What about the tithe?
Growing in Giving ... #2 - What is a tithing ("demonstration") Sunday?
Growing in Giving ... #3 - Principles of Giving Quiz - how do you rate?
Growing in Giving ... #4 - Ten Truths of Biblical Giving