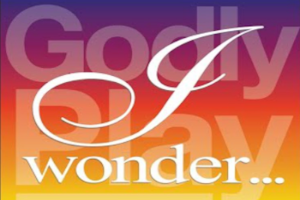 Door Persons are key figures in supporting the children who gather in community for Godly Play.
On Saturday, 14 October, from 10:00 a.m. - 3:00 p.m., Christ Church Cathedral is hosting a Godly Play Door Person training session. This 5-hour workshop offers a unique way to encourage and support volunteers helping with children's programs. Leadership will be provided by experienced Godly Play trainers: Archdeacon Cathy Laskey and Anne Pirie.
We will explore the principles and practices of Godly Play, and deepen and expand an experience of Godly Play, particularly the role of Door Person. Participants may be part of a Godly Play program already, and/or have an interest in such leadership with children.
During the day participants will
Gain a deeper understanding of how a Door Person supports the circle of children in gathering, listening, wondering, work, the feast and leaving.
Experience a full session of Godly Play
Participate in discovery sessions on Supporting a Godly Play Environment, Supporting Children in their Work, Relationships and Managing Disruptions
The training workshop is an offering of the Godly Play Maritime Co-ordinating Circle
Participant cost:  $35;  bring your own lunch.
Register at GodlyPlayMaritimes.com.