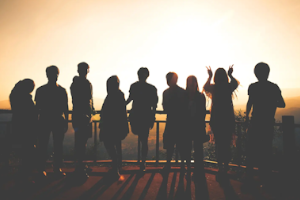 The Diocese of Fredericton is expanding the Special Ministries supported by the Synod.
The position of Director of Young Adult Formation has recently been created, recognizing a need for support for teens and young adults in their faith journeys. Kurt Schmidt has been selected to fill this part-time role, providing leadership and pastoral care, with a particular focus on the university campuses. The position will include fostering the spiritual life of a diverse student community in fresh and innovative ways, and work closely with our Camping Ministries to coordinate areas of practical support and formation.
Kurt will also continue with his part-time position as the Cathedral Director of Christian Formation.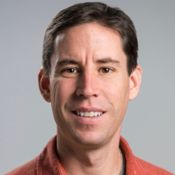 "I'm keen and eager to dive into my work right away to support the young adults in our diocese," he said. "I'll be aiming to provide innovative leadership and pastoral care, especially to the young people involved with our camping ministries and on our province's university/post-secondary campuses."
Kurt considers himself an educator at heart and has spent the last 20 years working as a teacher in diverse contexts and at various levels. Kurt's own spiritual journey includes formative periods among his Jesuit teachers and mentors in high school, with monastic friends during university, alongside members of L'Arche communities in both Canada and the United States, and with various teachers of Celtic Christianity.
Learn more about Kurt on the Cathedral website and the Diocesan website.