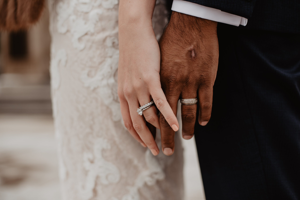 The month of June has long been known for its brides and it's coming right up! Why, we wondered, were "June brides" so popular?
Well, it turns out that the tradition of "June Brides" dates back to Roman times when Juno and her husband Jupiter were celebrated on the first day of June. Juno was the goddess of marriage and childbirth.
Continuing on to Victorian times the availability of fresh flowers made June a good month to wed. And since baths tended to be taken in the warmer months of May and June in medieval times, those sweet smelling bouquets came in handy!
The Celtics also had a hand in promoting June! Young couples would be paired on Cross-Quarter Day or May 1st. They would then be expected to date until the next Cross-Quarter Day on August 1st. But alas, impatience led to more and more June weddings!
Finally, a June wedding in farming communities was a good thing. If the bride fell pregnant, she would still be in good shape to work the fall harvest!
All of this information got us to thinking about all the weddings that have been celebrated in Christ Church Cathedral! For the next few weeks, we are going to share some of those weddings and special memories from the bride and groom!
* * * * *
Were you married in the Cathedral? Or do you have a story of relatives who were? We would love to hear your story and see a photo! If you are willing to chat with a member of the Communications Committee and be included in an upcoming series of articles, please contact the Cathedral Office. Phone (506) 450-8500 or email <office at christchurchcathedral.com>.
---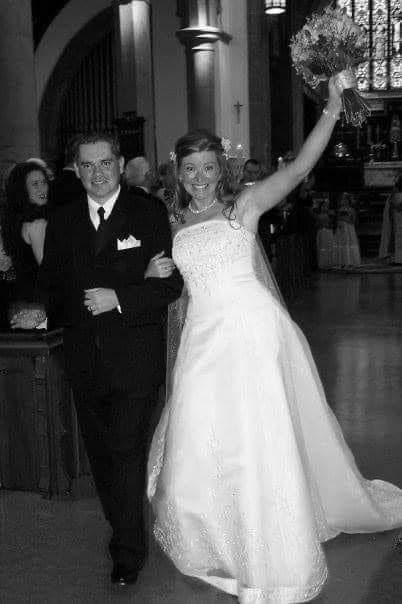 Cindy & Mike
September 24, 2005
Cindy Pope (nee Goucher) and Mike Pope shared this memory of their wedding:
"We married at the cathedral on September 24, 2005. Everything was absolutely perfect. From the verger, Hank, saying "It's showtime!" as the doors opened in front of me, to Father Keith's reflections on our relationship, to having my childhood minister, Father Jim Irvine overseeing Communion and close friends adding readings and song. Pure magic."
Mike and Cindy now have two teenage daughters, Alexandria (Alex) and Taylor.