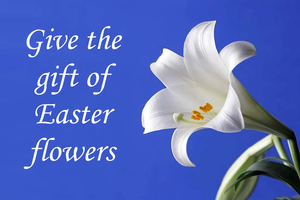 The Sanctuary Guild of Christ Church Cathedral encourages gifts for flowers in memory or as a thank offering at the High Altar and throughout the Cathedral, at any time and especially at festival times of the church year.
Forms must be received by Tuesday, April 4, 2023 to have memorials published in the Easter bulletin. Thank you.
Complete this form and return it to the Cathedral Office. Paper copies are available at the back of the Cathedral and at the Office.