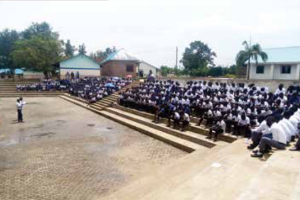 A positive update from Canon Paul Jeffries, Rector of Bishop McAllister College and Anglican Seminary in Uganda.
"Late last year, we had been given reason to believe that schools would be allowed to open in January. I worked hard to keep my hopes and expectations under control, and only allowed myself some cautious optimism. After the many times our hopes got fuelled by rumours and false stories over the past two years, I would like to think I learned my lesson..."
[Continue reading below]
Read the full update from Paul Jeffries and published in the March 2022 edition of the NB Anglican.