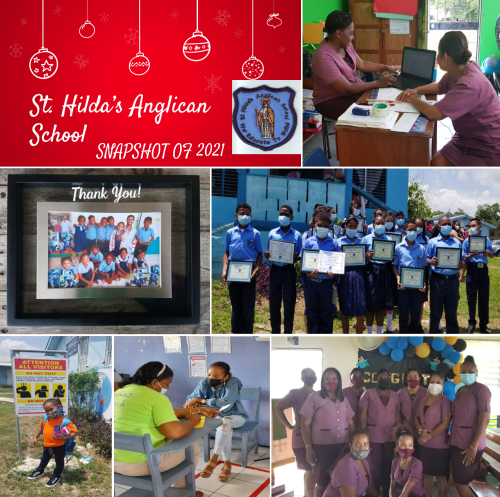 Ms. Jane Martinez, Principal of St. Hilda's Anglican School in Belize, recently sent us a 'Year In Review' document with photos that show an overview of activities at the school in 2021. Throughout the pandemic, education has been a combination of in-person and online learning, depending on the COVID infection rates at different times of the year. Several construction and repair projects have also been underway at St. Hilda's.
She also shared a video greeting on behalf of the staff and students. Watch it below.
Please pray for the students and teachers at St. Hilda's elementary school, our high school scholarship students, and their families. Contributions towards the Belize mission are welcome and appreciated, especially during these pandemic times when the Missions Committee has not been able to hold a fundraiser. You may give and receive a charitable tax receipt by making an online donation or submitting a donation marked 'Belize' through the Cathedral office or offering plate.