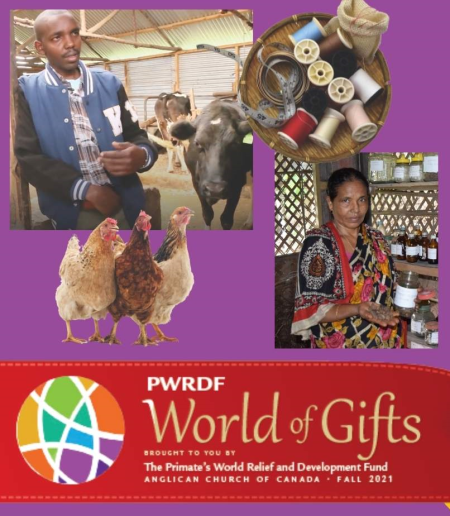 Whether planting seedlings in Uganda or breadfruit trees in Haiti, preparing gift bags for new babies in Lesotho or teaching gender rights in El Salvador, PWRDF partners are investing in their communities.
PWRDF's World of Gifts makes it possible for you invest, too.
Supporting World of Gifts is an investment in a sustainable future for some of the world's most vulnerable communities. This year's guide supports 17 partners as they plan for a healthier and stronger future. Like any good investment, the return on World of Gifts is high: communities become stronger, healthier and more resilient, and we are able to live out Jesus' commandment for us to love our neighbour, no matter where they may be.
Read the full article, written by Janice Biehn, and browse the gifts on the PWRDF website.
The gifts in this year's guide will bring new opportunities and hope for communities across the world as the Primate's World Relief and Development Fund partners strive to build a truly just, healthy and peaceful world. When you make a purchase, you can order a customizable gift card or e-card to send to your loved ones, so that they know a gift has been made in their honour.