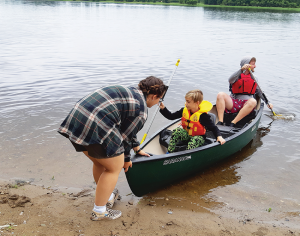 Half capacity is better than zero capacity in the Rev. John Galbraith's mind. While the director of Camp Medley would love to see 130 kids running around on any given week, 68 campers onsite was a blessing to behold during the second week of July.
Camp Medley was closed last year, so they concentrated on facility upgrades, and held family drop-in days to keep interest up.
Fortunately this summer, provincial protocols have allowed overnight camping...
* * *
Read the full article, written by Gisele McKnight and published July 27, 2021 on the Anglican Diocese of Fredericton website.