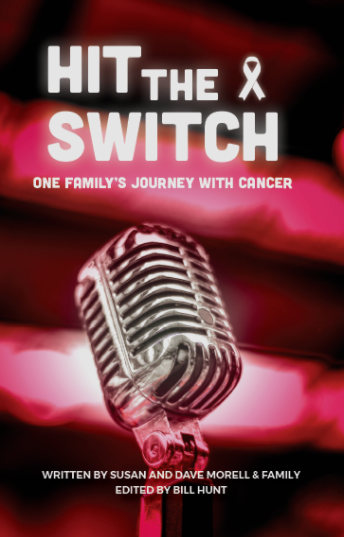 Dave Morell, a name well known in the Fredericton community, has written a book with his family about finding strength in the journey with cancer.
When Dave was diagnosed with stage four lung cancer, family and friends banded together to support him and each other. The inspiring book, Hit the Switch - One Family's Journey Through Cancer, shares a story of courage, survival and teamwork.
A former broadcaster, Dave has dealt with cancer with positivity. The book, a collaboration of chapters written by Dave and his family members, was written not only to share their story, but to inspire others and give them a reason to keep fighting. All proceeds from the book will go towards the oncology department at Dr. Everett Chalmers Regional Hospital. Copies will also be provided, free of charge, to oncology patients at the hospital.
Host of the CBC Radio show Information Morning, Terry Seguin, interviewed Dave on 09 June 2021. Listen to the interview to hear the story behind the book, and his inspiration for writing and supporting the work of the Chalmers Foundation.
Hit the Switch - One Family's Journey Through Cancer, can be purchased on the Chalmers Foundation website.