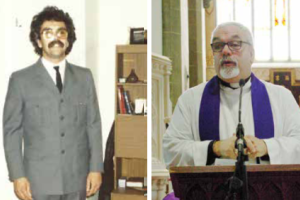 He is the Most Rev. David Edwards, bishop of the Diocese of Fredericton; and Metropolitan of the Province of Canada, which comes with the title of archbishop.
But he'd really rather be known as David.
How he got to New Brunswick is a winding story of God's hand on his life that began in 1960...
* * *
Read the full article, written by Gisele McKnight and published in the April 2021 edition of the NB Anglican.