Dear friends, family and supporters,
Greetings in the name of our Lord Jesus Christ! Many of you have been keeping up with us regularly over the last few months, as we
evacuated Belize
, as we
continued ministering remotely
with our congregations, schools and diocese in Belize, and as we
prayed urgently for our people there
when cases began to climb dramatically last month. We want to thank you for your partnership with us in your prayers, in your giving, and in your words of encouragement during what has been some of the hardest six months of our lives. Again, thank you so much!
Mary Beth and I have two important things we need to share with you this week:
We are beyond excited to announce that Austin has a younger brother! James Edward Alenskis was born this week, and both he and his mother are doing very well. Please join with us in expressing our joy and thanksgiving to God who kept Mary Beth and James safe throughout the length of her pregnancy!
We are also excited to announce that we are entering a new season of ministry as SAMS missionaries, one during which we will be preparing ourselves to serve on the mission field in the realm of theological education and ministry development.I encourage you to watch the following video discussing these changes. In the video Mary Beth and I share the vision that God has put on our hearts for discipling and raising up leaders to serve Christ and his church … and SAMS president Stewart Wicker even has a cameo presenting his perspective on these new vistas in mission. You can check it out here: A Special Address.Please also read our blog update regarding our transition to a new season of ministry as SAMS missionaries: New Horizons.The short version is this: in order to answer God's call to serve the church by teaching and equipping emerging leaders, and with the support of SAMS and the bishops to whom we are accountable, this month I am beginning a PhD in Theological Studies through Wycliffe College, an orthodox Anglican college that forms part of the University of Toronto. When the Canadian border actually opens to us, we will be moving to the greater Toronto area for the next 4–6 years in order to pursue this new direction for our ministry. This means that although our time in Belize will be coming to a conclusion, we will also still be serving as full-time SAMS missionaries and will still be in need of your fervent prayers and financial support.

On that note, I should add that your continued gifts to our ministry are crucial as we anticipate a much higher cost of living in Toronto than in Belize. We have been granted some scholarship funds by Wycliffe and by SAMS, but we will be covering the majority of my tuition and school fees from out of our family's budget. Your financial support will help ensure that we are able to rent a modest apartment, feed our family, and raise our children over the next few years, allowing us to truly focus on finishing my academic program and therefore get back on the mission field as soon as possible.
Friends, we understand that you probably have some serious questions for us, and we would love to answer them, not only via email, but through Skype or FaceTime or Zoom or even an old-fashioned phone call. So please let us know how best to touch base with you, and we'll do our best to make it happen.
Until then, know that we are deeply grateful for your partnership and collaboration with us, for your willingness to be stakeholders in our ministry abroad. May the Lord richly bless you and everything that you are doing, not only for our growing family, but for Christ and his Kingdom!
In Christ,
David+ and Mary Beth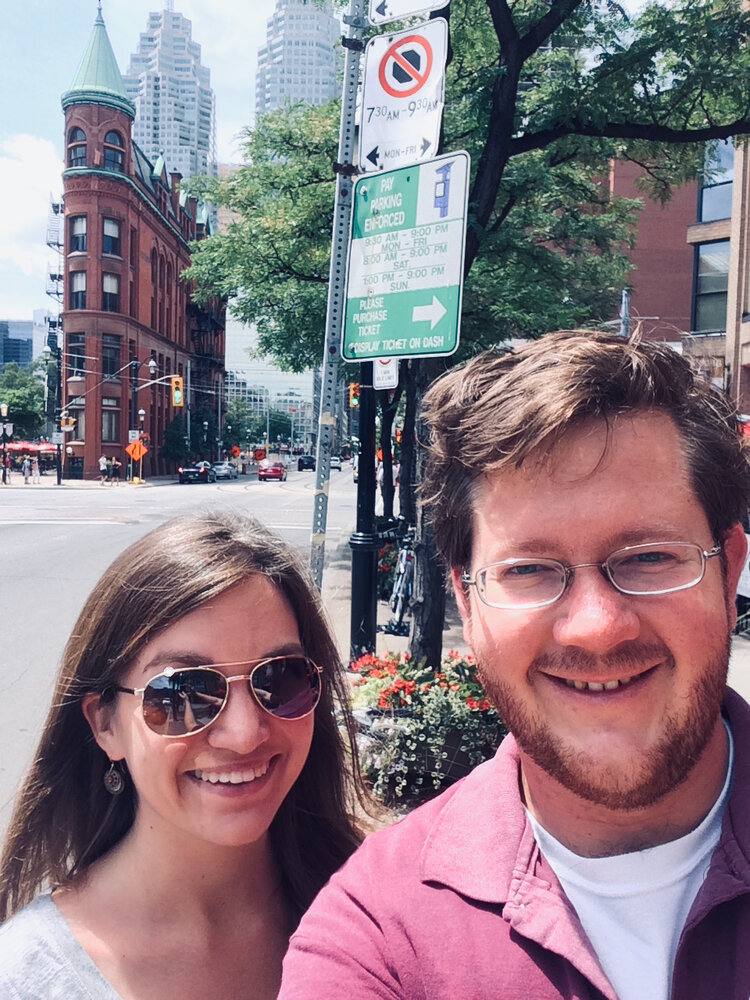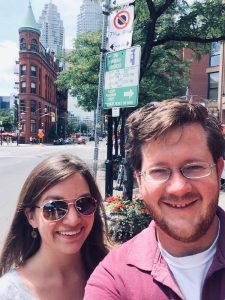 The last time we were in Toronto was four years ago for missionary training. Who could have guessed we would be back for so much longer?