What is the Anglican Communion?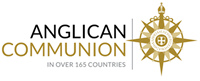 The Anglican Communion is one of the world's largest Christian communities. It has tens of millions of members in more than 165 countries around the globe. Anglicanism is one of the traditions or expressions of Christian faith. Others include Roman Catholicism, Eastern Orthodox, Lutheran and Baptist.
The Communion is organised into a series of provinces and extra- provincial areas. The provinces are subdivided into dioceses, and the dioceses into parishes.
There are 40 provinces and, from March 2019, five extra-provincial areas. See here for a full list. Some provinces are national, others are regional. All are in communion – or a reciprocal relationship – with the See of Canterbury and recognise the Archbishop of Canterbury as the Communion's spiritual head.
But there is no central authority in the Anglican Communion. All of the provinces are autonomous and free to make their own decisions in their own ways – guided by recommendations from the four Instruments: the Archbishop of Canterbury, the Lambeth Conference, the Primates' Meeting and the Anglican Consultative Council.
from the Anglican Communion website anglicancommunion.org