The National Trust for Canada "helps Canadians save places that matter."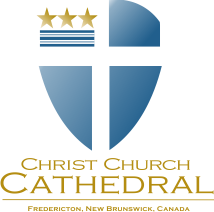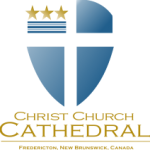 The annual National Trust conference is Canada's largest heritage learning and networking event. Held in a different part of Canada every year, this national conference brings together a wide-range of people keeping Canada's heritage alive: from grassroots advocates, professionals and planners, to elected officials, policy makers, and students.
The 2018 National Trust Conference is heading to Fredericton to explore the theme of "Opportunity Knocks: Heritage as a Social, Economic, and Placemaking Force." The conference will explore the transformative power of heritage to help turn places around, galvanize communities, and create fresh options. Bringing together the cutting-edge of heritage thought and practice, in Canada and abroad, the conference will emphasize inter-disciplinary insights on such diverse topics as heritage-led development, sustainability, museum/historic site regeneration, and Indigenous heritage.
Christ Church Cathedral will be front and centre
"As at least one of the primary heritage sites in the City of Fredericton, Christ Church Cathedral will be front and centre during the conference," said Dean Geoffrey Hall.

"I'm very excited about this. This is a unique opportunity for us to focus on discussions we've been having for years about what we might be able to do now to preserve the heritage value of the Cathedral and surrounding properties with an eye to long-term sustainability. I encourage the congregation to become involved. There is a plan to hold at least one session and perhaps a workshop on site at the Cathedral."
"The conference is the best and largest gathering of heritage professionals in Canada. It is the one event in Canada that brings together a diverse group of people with common interests and a broad set of expertise in the protection of historic places. This event creates the community of heritage professionals in Canada."  David Ecclestone – Partner, +VG Architects
Workshop on Thursday, 18 October 2018, 1:00 - 4:30 p.m. at Christ Church Cathedral (on site case study)
Forum on Saturday a.m., 20 October 2018 at the Trade and Convention Centre (religious heritage buildings)
Limited seating for Cathedral members has been reserved. If you're interested, contact the Dean or Bishop and Chapter Chair Jim Morell.
National Trust for Canada
2018 National Trust Conference
National Trust FAQ
Faith and the Common Good