On the celebration of the last Sunday of the Church year, the Reign of Christ (20 November 2016) the Cathedral took advantage of the opportunity to focus on the many ways the Christian community lives out the reality of the Kingdom of God in the midst of the world in which we live.  That day we commissioned the ministries that exist among us.  Three new members of staff were commissioned to their respective duties.  New servers, administrators of the reserved Sacrament at home and, leaders of the daily offices at the Cathedral (8:45 am and 4:45 pm, Monday – Friday) were also commissioned to all important ways that members of the Cathedral community minister the Gospel in many and various ways.  An additional commissioning for all other ongoing and existing ministries was part of the celebration.
The Dean of Fredericton made reference to our fragmentation as a congregation, the result of the advantage of a diverse worship experience on a normal Sunday morning.  We enjoy comprehensive worship, providing a wide range of liturgical style, but we are ultimately left with a situation where we don't always know one another as we could or should.  The worship on 20 November was a combined worship, incorporating all of our styles into one.
Members of staff commissioned: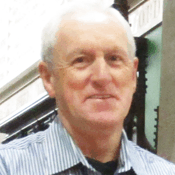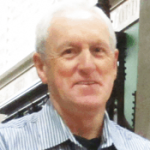 Cathedral Sexton (full-time): Louis McKnight
Lou has spent most of his life in Sussex, where he was born. He spent 33 years working for the Town of Sussex, both as a recreation maintenance man at the arena, and as an equipment operator at the works garage. He and his wife, Gisele (diocesan communications officer) moved to the Fredericton area in 2012 for Gisele's work. Since then, Lou has worked at the Grant Harvey Centre and Kings Landing. He is very happy to be the Cathedral sexton. He loves to tinker and tear things apart in his garage. He is a whiz with bicycle and lawn mower repair and loves to build and fix things. His favourite "toy" is his 4-wheeler. Lou and Gisele have two grown daughters. Ashley is a librarian, and Jacqueline is studying to be a social worker.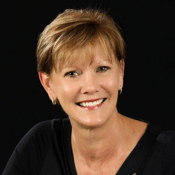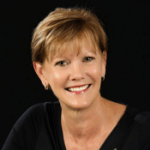 Cathedral
Parish Nurse (half-time): Kathleen Snow
Kathleen commenced her role as Parish Nurse on September 1, 2016. She has a Bachelor of Nursing from the University of New Brunswick. She holds certificates in Adult Education, Advanced Mediation, and is a Certified Privacy Professional. She is a Trainer and Facilitator in the Worldwide Mothers' Union Parenting Program and completed her certification in Parish Nursing in November of 2014. Kathleen's work experience includes 18 years in Labour and Delivery at the Dr. Everett Chalmers Regional Hospital, 10 years as Patient Advocate for Horizon Health Authority and more recently, she held the role of Chief Privacy Officer. Kathleen is passionate about sharing her faith, and has led a woman's home Bible Study for many years. She has been an active member of Mothers' Union, and is currently a Representative Member and sits on a Fundraising and Communications Committee of the worldwide Mothers' Union.  She is married to Tim, and has three sons Eric, David and Tim. She loves to run, garden, walk Jack and Maude, and enjoys Sunday lunch with her mother Margaret.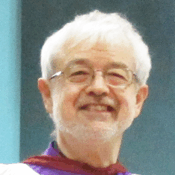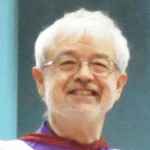 Director of Music (half-time): David Drinkell
David Drinkell, from Colchester, England, has been a church organist since the age of twelve.  After gaining his degree at Bristol University and a teaching qualification at Cambridge, he was responsible for the music at St. Magnus Cathedral, Kirkwall, St. Anne's Cathedral, Belfast and St. John's Cathedral, Newfoundland, coming to Fredericton in 2016.  He is a Fellow of the Royal College of Organists, Associate of the Royal College of Music and holds the Archbishop's Diploma in Church Music.
Other Cathedral ministries commissioned can be found in the Order of Commissioning used on 20 November 2016.
The Cathedral is thankful for the time, talent and treasure that continues to make possible its role as a lead congregation in the Diocese of Fredericton and the home of the cathedra of the Bishop of Fredericton.  With the honour and responsibility of being a Cathedral Church, we also give thanks for the enormous privilege afforded us, humbly striving to be, while by no means perfect, a model for Anglican ministry in the province of New Brunswick and Diocese of Fredericton.
Geoffrey Hall
Dean of Fredericton