A member of the Cathedral congregation, the t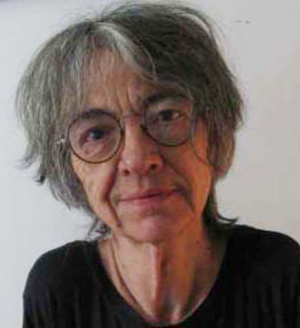 alented artist Sarah Petite, has been selected as a recipient of a prestigious art award from the Sheila Hugh Mackay Foundation.
Sarah Petite will be presented with one of two 2022 Marie Hélène Allain Fellowship awards of $10,000, during a celebration on 26 August at Kingsbrae International Residence for the Arts in St. Andrews.
These fellowship awards are presented every two years as part of the Foundation's mandate to promote the visual arts in New Brunswick. The Marie Hélène Allain Fellowship Award recognizes "the career accomplishments of New Brunswick mid-career artists, currently engaged in the exploration or the deepening of creative endeavour." It supports creative exploration and innovation, recognizing artists who have distinguished themselves during the last decade of their practice, and have proposed a significant body of new work.
According to the news release:
"The jury was convinced by the accomplishments and developments evidenced in the proposal of artist Sarah Petite, supported as it was by the eloquence of her succinct and eloquent artist's statement. The artist's perseverance in discovering new directions through considered engagement with her materials and process, reveal a practice that contributes to and is in discourse with modernist painting traditions. Sarah's recent explorations in the reconciliation of painting and sculpture reveal objects that embody her creative experience and explorations, and suggest she is in an expansive period in her work."
We extend warmest congratulations to Sarah on this honour!
Sarah's work with encaustic paint can be seen in the gallery on her website. Her art has also been displayed in the Cathedral, including the Penal Cross and the Faces of Christ, which she created for our Godly Play children's program. Sarah is also a member of Lucy's Sewing Group, which makes, embroiders and repairs linens for various churches, including the Cathedral.