Children participating in Godly Play at Cathedral Memorial Hall have been preparing for Easter with stories and art.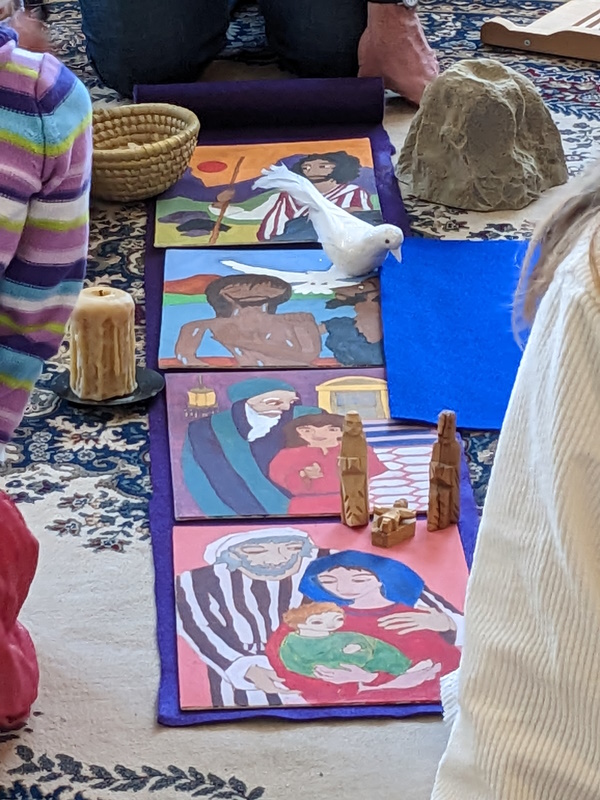 During the Faces of Easter week 4 lesson, the children used the Faces of Christ paintings. This photo shows how, after the story was told using the paintings, the children were invited to add other things from the room to "add to our story".
Godly Play is an innovative method of faith formation, which allows participants to experience faith-building stories through intentional storytelling and imaginative wondering.
Learn more about our Godly Play sessions, which are back in-person after a time of online gatherings.
Children 4 and up are invited to join this adventure every other Sunday at 9:15am in the Christian Formation Room in Cathedral Memorial Hall. Consult the Cathedral calendar for the schedule.
Would you like to explore this ministry further? Speak with us and consider taking a training session. Contact Kurt Schmidt or Cheryl Jacobs, or inquire through the Cathedral Office.