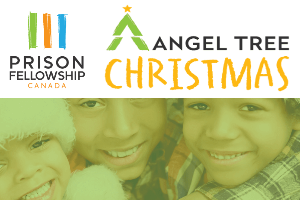 This December, the Cathedral Outreach Committee supported a program from Prison Fellowship Canada, which provides gifts to children of incarcerated parents.
PFC's Angel Tree Christmas program connects church communities and individuals with the families of prisoners through the delivery of a Christmas gift on behalf of the incarcerated parent. Through the program, a prisoner applies, submits a list of suggested items for each child, and fills out a gift tag that will be attached to the gift. Prison Fellowship matches the children with sponsors in their local area, who purchase, wrap and deliver gifts to the family.
Through the program, children the joy of receiving a gift -- but more importantly, they know that their mom or dad is thinking about them at Christmas time. Prisoners experience some moments of brightness during a time of year that can be very lonely for them.
The Cathedral was approached in early December by the Atlantic Coordinator of the program.
"We have certainly had many prisoners among our Monday guests," said Outreach Committee volunteer Ann Deveau, "and we feel it's important for their families to have a connection at Christmas."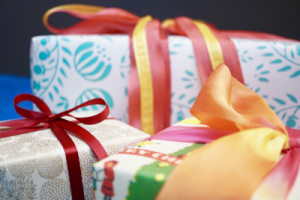 Outreach Committee volunteers purchased, wrapped and delivered gifts to six children in the Fredericton area. Charlotte McKnight, a young Cathedral volunteer, took particular pleasure in choosing gifts for kids just a bit younger than herself.
The Prison Fellowship's Christmas program operates in every province and territory in Canada. Last year, 3424 children received gifts thanks to the generosity of 1479 sponsors, including 113 churches.
---
The Outreach Committee also oversees a Christmas Angel program at the Cathedral which is coordinated by Greener Village, the Fredericton food bank.
In that program, members of the congregation choose angel tags from a tree in the Cathedral and purchase toys and stocking stuffers for local children in need. This year, the congregation purchased gifts for 50 children.