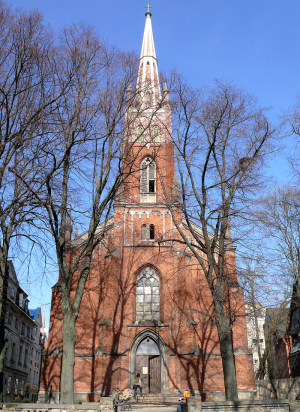 A postcard from Christ Church Cathedral is part of an exhibition hanging in St. Saviour's Anglican Church in Rīga, Latvia.
Each May, a country-wide event called Baznīcu nākts (Night of Churches) is held throughout Latvia. The festival lasts well into the night, with churches hosting concerts, lectures, discussions and prayer, and the public is invited to visit multiple churches to learn about cultural and spiritual values.
Typically, St. Saviour's -- the only Anglican Church in Latvia -- displays an exhibition of art created by members of its congregation. For 2022, Churchwarden Joseph Horgan had a different suggestion.
"One idea I had for this year would be a wall/display of postcards from many different churches throughout the Anglican world," wrote Horgan. "That way, we would be able to represent not only ourselves on this special occasion, but our entire denomination and your church as well!"
In April, he reached out to Anglican dioceses across the globe, and was met with an overwhelming response from people eager to participate.
Congregations were asked to send or email a postcard with a photo of their church, and a message for the St. Saviour's parish or for Latvia in general.
The volume of mail and email increased throughout May, and by Baznīcu nākts, postcards had been received from over 250 churches in 36 countries. Cards were displayed in several areas of St. Saviour's, on walls and in a large display with cards hanging from strings so visitors could read both sides. A digital map was also created, which shows the location of each participating church.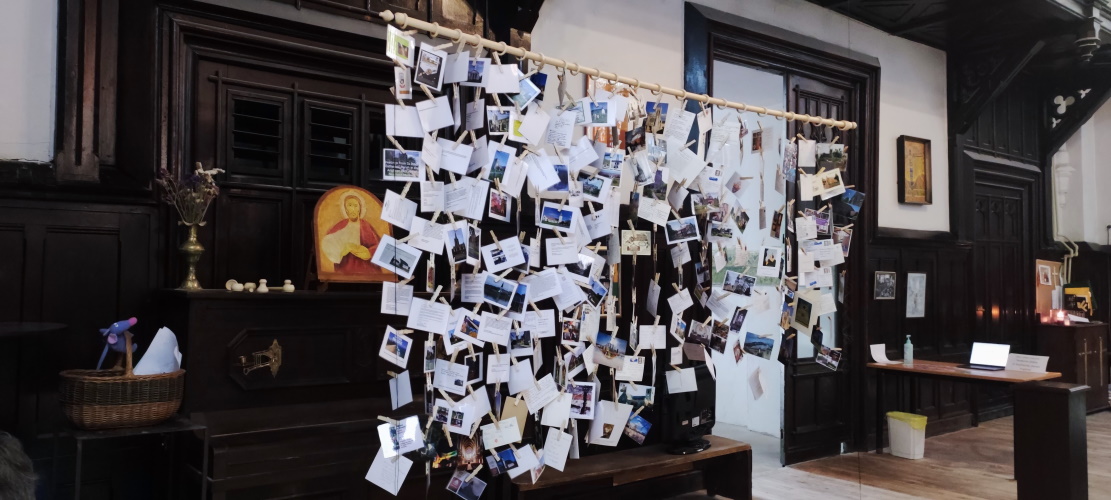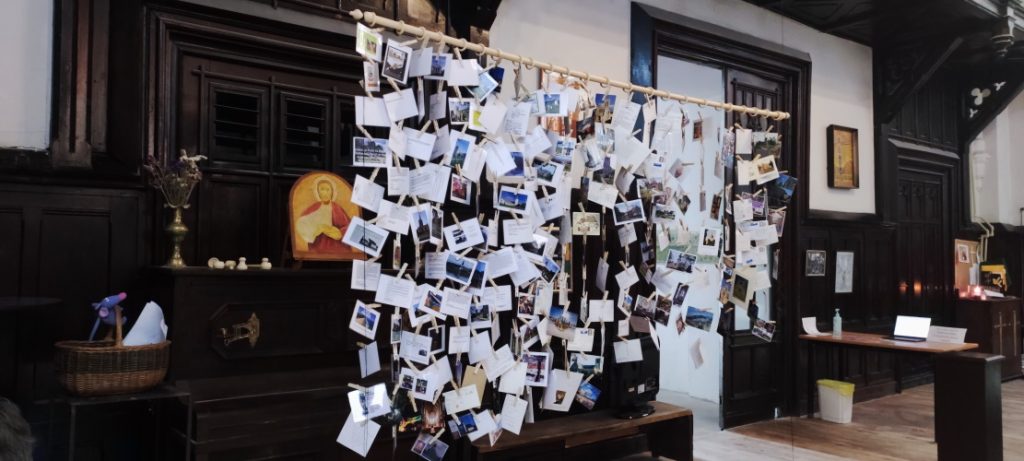 "From the bottom of our hearts, we cannot thank you enough for supporting our Baznīcu nakts (Night of Churches) event by sending us cards for our special display," wrote Horgan in a message to participating churches. "Throughout Saturday evening, more than 500 people visited [St. Saviour's] and were able to enjoy your cards and learn about your special churches."
Horgan also mentioned that the event was held one day after the completion of a large ceiling renovation project, so the congregation was thrilled to welcome visitors to see the improvements and access the entire church. Our Cathedral Verger, Jason Parsons, visited St. Saviour's in 2018 and wrote about his experience in the NB Anglican newspaper. Shortly after his visit, the church began its ceiling renovation campaign.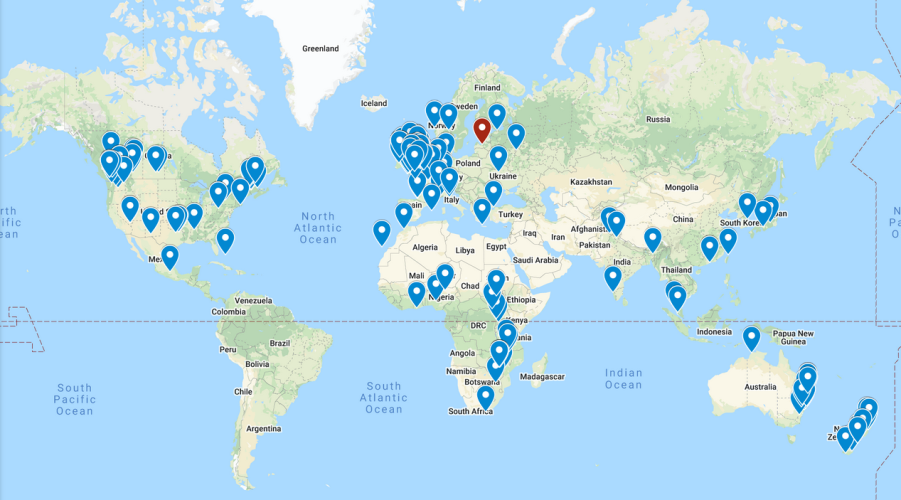 Church leaders at St. Saviour's were touched by the outpouring support for the postcard project, and have decided that the display will remain as a permanent exhibition, and they will continue to add any further postcards that are received.
Horgan says, "If you are ever able to make it out to Rīga one day, then perhaps you can find your card on our wall! Thanks again for your friendship and cooperation in making this idea a reality."
Postcard display at St. Saviour's Anglican Church in Rīga, Latvia