A message from Kara & Nelson Mejia, serving in the Episcopal Church of Roatan, Honduras:
"We are facing one of the biggest and invisible problems all over the world. A few months ago it was just a simple topic of conversation, and now the reality is that the whole planet is being affected by the Coronavirus, directly and indirectly.
In Honduras we have 24 cases as I write this - in Tegucigalpa, San Pedro Sula Choluteca and la Ceiba, the biggest cities in Honduras. They need to stay at home by order of the president. We don't know what is going to happen in the next few weeks, but we are trusting in the Lord that we'll be ok.
We in Roatán have no cases at the moment, and we hope we won't; Cruise ships are not coming, the airport is closed, the beaches are empty, and all businesses are closed, just starting today the 21st of march to the 29th, supermarkets, gas station, farmacies will be closed, families in need,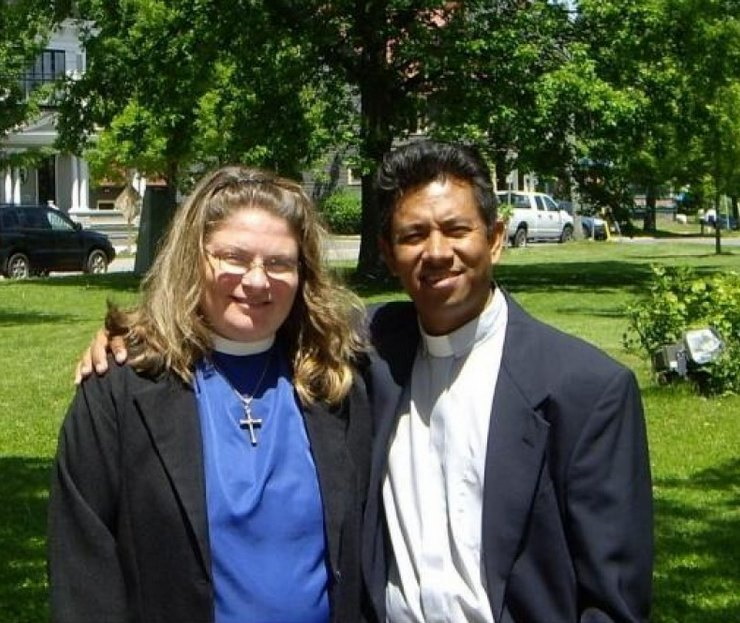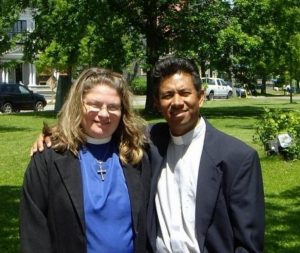 will call them for free delivery service, wish is good.
As we know it is a difficult time for first world countries, so imagine what it is like for the third world countries. At the moment it is very difficult for the people in Roatán who rely on tourism for much of their income.
Now we have just realized that we are not as strong as we thought, but live on a fragile planet that we need to care for.
At Emmanuel Episcopal/Anglican Church we are not having services this Sunday and our Bishop Lloyd Allen just cancelled all Holy Week services and all other activities.
Please pray that we can continue to be safe from the Covid 19 virus, and we pray the same for all of you. Times of trouble will pass, the Bible says in Matthew 19:26: With men this is impossible; but with God all things are possible."
To keep up to date with Nelson & Kara's work, visit their blog: https://nelsonandkara.wordpress.com/
[PHOTO: Kara and Nelson on the lawn of Christ Church Cathedral in Fredericton]