The Holy Bible is a compilation of various writings over many centuries, eventually agreed upon by the historical Christian Church to be included in the "canon of scripture." The books included have been carefully curated and believed to be the holy word of God. WikipediA states that, as of October 2017, the full Bible has been translated into 670 languages, the New Testament into 1,521 languages and Bible portions or stories into 1,121 other languages.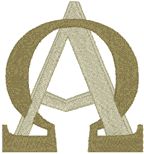 Apart from what writings are and are not included in the canon is the matter of translation into modern English of texts originally written in various ancient languages including Hebrew, Greek, Aramaic, Latin and. variations of those depending on the time and location.
The issue of translation, as one might imagine, becomes significantly complicated. A translator (or translators) need to determine what rules are being followed in expressing ancient words in modern ways. Is the policy dynamic or formal? Is it a word for word translation or is an overall sense of meaning the goal? How do current understandings, cultural influences of time and place influence the task of understanding these texts impact how they are placed on the modern page?
A word that meant one thing in the Middle Ages can mean something quite different in the 21st century.
Readers of biblical texts will often gain important perspective when returning to the original languages to decipher the literal "word" of God being uttered. This makes the study of the ancient languages an invaluable tool in the task of interpretation. But nuance of language, both ancient and modern, make this a time consuming endeavour. A word that meant one thing in the Middle Ages can mean something quite different in the 21st century. All of these factors makes accurately translating and interpreting holy scripture challenging indeed. Often comparing one translation with others can help in gaining a wider understanding of a specific concept.
The Anglican Church tends to rely primarily on translations considered to exhibit a great degree of agreement among scholars, leaning more toward word for word translations than those depending on cultural idiom and nuance. Bishops of Anglican dioceses throughout the world authorize the scriptural translations to be used in public worship. In the Diocese of Fredericton, and generally in the Anglican Church of Canada, the preferred biblical translation is the New Revised Standard Version, but an entire list can be found as a Bishop's Directive . (1. General Liturgy and Worship –> 1.4 Biblical Translations Recommended for Public Reading) The NRSV is a modern example and product several decades in the making with various versions having been produced during its development. It generally holds to a policy of literal translation while paying attention to current acceptable linguistic expression in terms of gender neutrality.
There have been many popular bible translations in recent decades. Some may remember the Good News Bible or Eugene Peterson's The Message, each having been looked upon as Bibles "friendly to the ear." Difficulties that present themselves with popular versions of biblical texts are often both theological and doctrinal. Do these versions of scripture agree with official doctrinal (teaching) positions of the Church and/or specific denominational expressions of that church body?
Read more about bible translations on WikipediA: Bible translations
GMH