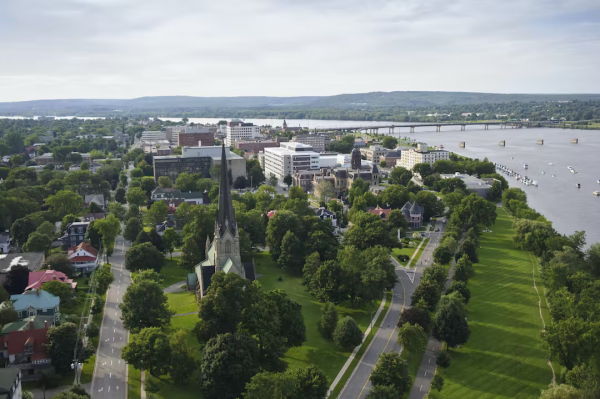 Once again, some of the provincial celebrations for the August civic holiday will be held on the riverside Cathedral Green, next to the walking trail.
The Cathedral Office will be closed on Monday, 07 August. On that day, we encourage you to spend time with friends and participate in the celebrations!
New Brunswick Day festivities will be held on both sides of Queen Street, at the Legislature and the Beaverbrook Art Gallery. Beginning at 12:00 noon, family-friendly activities and entertainment will include: cultural performances, music, art workshops, street performers, bouncy castles, games, face painting, and a craft market. The Beaverbrook Art Gallery will have free admission from noon to 5:00 p.m.
The Calithumpians theatre troupe will perform at noon on the Cathedral lawn, and the Cathedral will be open for guided tours from 10:00 a.m. - 5:00 p.m. Discover the historical impact of the Cathedral on our city and province!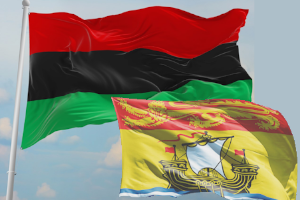 Emancipation Day will also be celebrated at the same time, with activities on the riverside Cathedral Green from 2:00 - 4:00 p.m. This recognizes the Abolition of Slavery Act enacted in 1834 by the British parliament, which became law across all the colonial territories claimed by Great Britain, including land that is now referred to as Canada. Commemorating Emancipation Day along with New Brunswick Day highlights its historical and present-day importance.
Family-friendly activities on the Green will include music with DJ-Wakanda, a photo booth, local artists, and vendors.
A variety of food trucks will be downtown during the festivities, and fireworks will be displayed over the Westmorland Street Bridge, beginning around 9:45 p.m.
Read the details, and come on down to celebrate history and heritage!