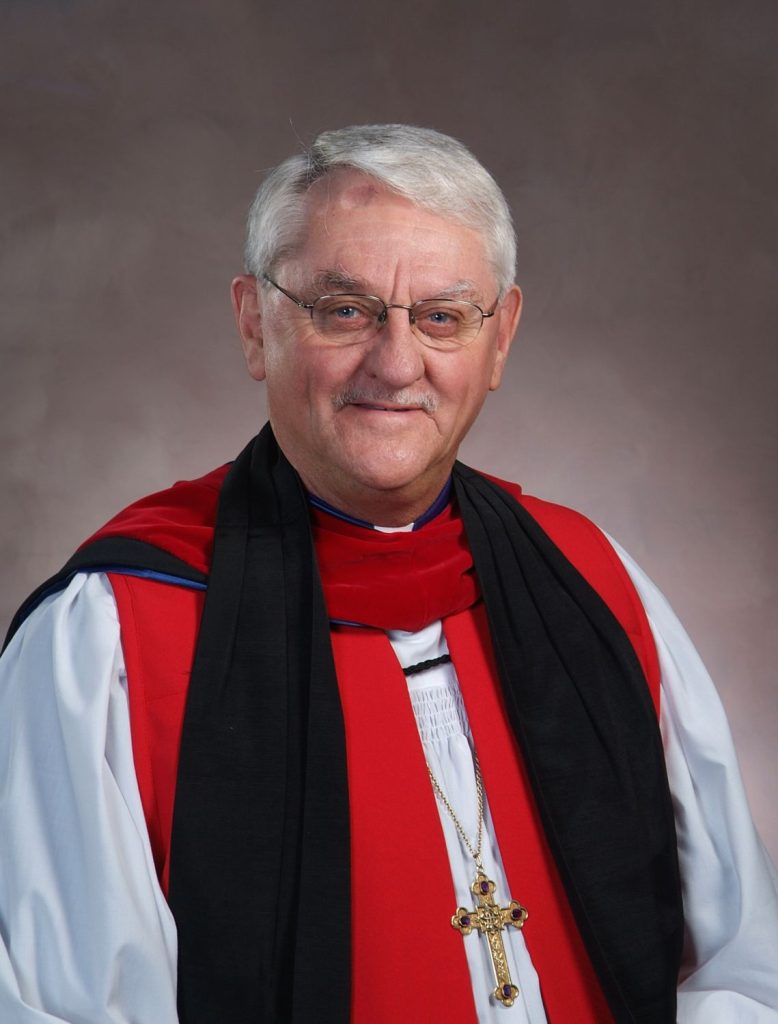 Archbishop Claude Miller died on Tuesday, 27 June 2023 after a brief period of illness.
The funeral was on Monday, 03 July at 11:00 a.m. in Christ Church Cathedral with a reception following.
Visitation was held the previous day, Sunday, 02 July 2:00 - 6:00 p.m. at the Cathedral followed by a vigil until 8:45 a.m. Monday with both clergy and lay participating.
Obituary of the Most Rev'd Claude W. Miller, 1944 - 2023
Order of Service on 03 July 2023
Archbishop David Edwards' reflections about his time with Archbishop Miller
Read an article about the funeral, written by NB Anglican Editor Gisele McKnight: Archbishop Claude Miller laid to rest