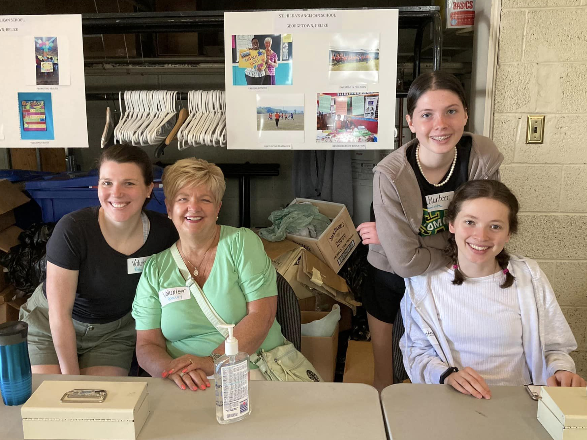 The Belize Mission Committee is thrilled with the outcome of a yard sale raising funds for high school scholarships in Belize. Between item sales and envelope donations, approximately $3000 has been raised so far - enough for three scholarships!
Currently, we provide scholarships for four students who would not able to attend high school without support, since high school is not publicly funded in Belize. This additional education provides them with important skills and opportunities. Each scholarship is $1000 CAD per year. The Cathedral also provides $2000 per year to St. Hilda's Anglican School in Georgeville, Belize, which is used for supplies for the elementary school.
Held on Saturday, June 24, the yard sale attracted hundreds of community members searching for treasures and deals. Items in the yard sale were provided by members of the congregation and community who decluttered and donated their items to be sold at the pay-as-you-wish sale.
A dozen volunteers helped throughout the week to set-up, unpack and sort items, assemble photo collages, greet customers, collect donations, repack items, and distribute leftover items to organizations such as the Multicultural Association, the puzzle lending library at Wilmot United Church, Farraline Place, and charitable stores. Many leftover novels and children's books were also brought to Little Free Libraries and book houses around the city, for our neighbours to enjoy.
A number of people attending the sale asked about the scholarship fund and our relationship with students in Belize.
In Belize, the average age at which a child leaves school is 13 years old, because of the prohibitive costs of tuition for high school, which families must pay. Unemployment in the country is high, there are many large single-parent families, and almost half of Belizeans live below the poverty line.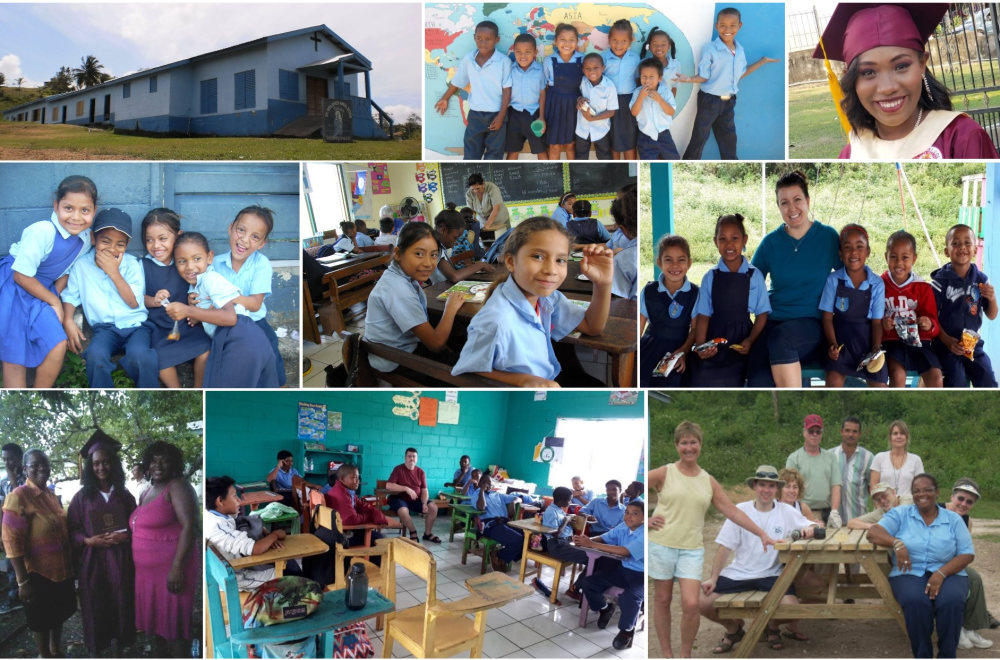 The Cathedral has a special relationship with the staff and students of St. Hilda's Anglican School, an elementary in the rural village of Georgeville. Over two hundred children attend the school, ranging between kindergarten and grade 8, in addition to a recently established preschool.
Cathedral teams have travelled to Belize five times: in 2005, 2007, 2010, 2013 and 2018. Over 60 Cathedral members ranging in age from 15 to 79 have participated in a mission trip to Belize, and hundreds of people in Fredericton have supported the work at St. Hilda's through organizational support, donations and prayers.
In 2010, Cathedral mission team members established a high school scholarship program which has allowed students from St. Hilda's to apply for a scholarship to continue their education past grade 8. Some of the graduates supported by the Cathedral have gone on to post-secondary education, and all have gained knowledge and experience that will help them in their future.
We are grateful for all who have helped to provide scholarships for these teenagers, and support for programs at the elementary school. Learn more about our mission work in Belize.
You can still contribute to the mission in Belize through offering envelopes or donate online.
If you are interested in participating in future endeavors benefiting the students in Belize, please contact the Cathedral Office to connect with members of the Belize mission committee.
Photos from the yard sale fundraiser