The Dean of the Diocese of Caledonia sent greetings for the week of 16 October 2022 on behalf of St. Andrew's Cathedral, Prince Rupert.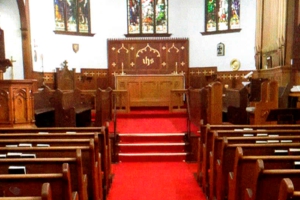 Dear Mr. Dean,
Greetings and peace to you, your family and your congregation, and continual blessings on the ministries you all undertake at Christ Church Cathedral.
I am writing to let you know that you all are being remembered and lifted up in prayer by members of this cathedral's congregation at St. Andrew's, Prince Rupert, during the week beginning October 16th.
May you and your ministries and your fellowship continue to be blessed and to be a blessing to those around you.
Kind regards
S. Paul Williams
Dean of Caledonia