Since Queen Elizabeth II's death, many people have been reflecting on her life of service to her country, the Commonwealth, and the Church.
The Queen traveled to New Brunswick five times, visiting Christ Church Cathedral during her time in Fredericton. Here are  photos of some of those visits.
In 1951, Princess Elizabeth signed the Royal Bible while in the Cathedral. In the photo below, you can see Dean Gray on the left, Bishop Morehead on the right, and Philip, the Duke of Edinburgh behind Bishop Morehead.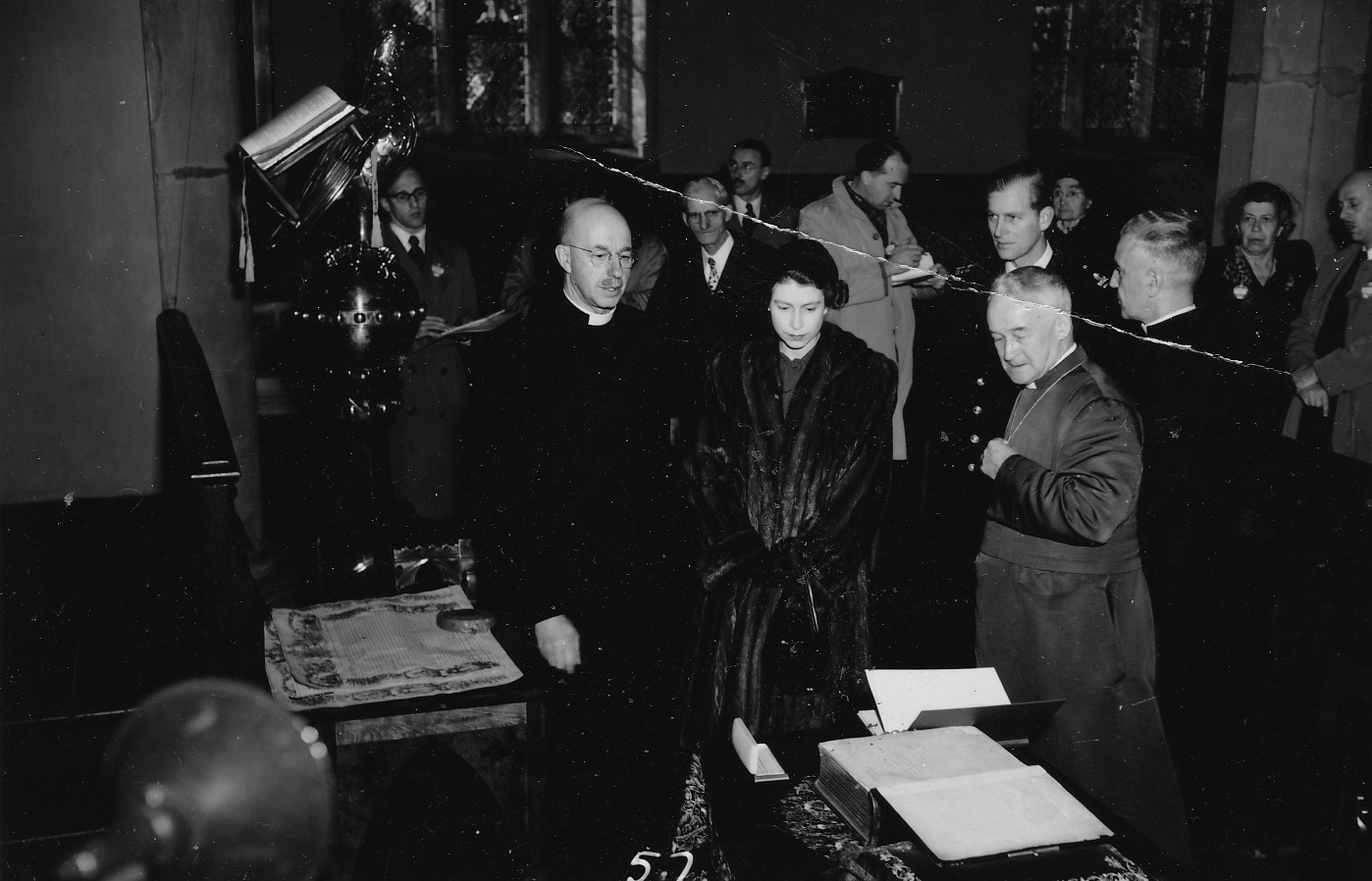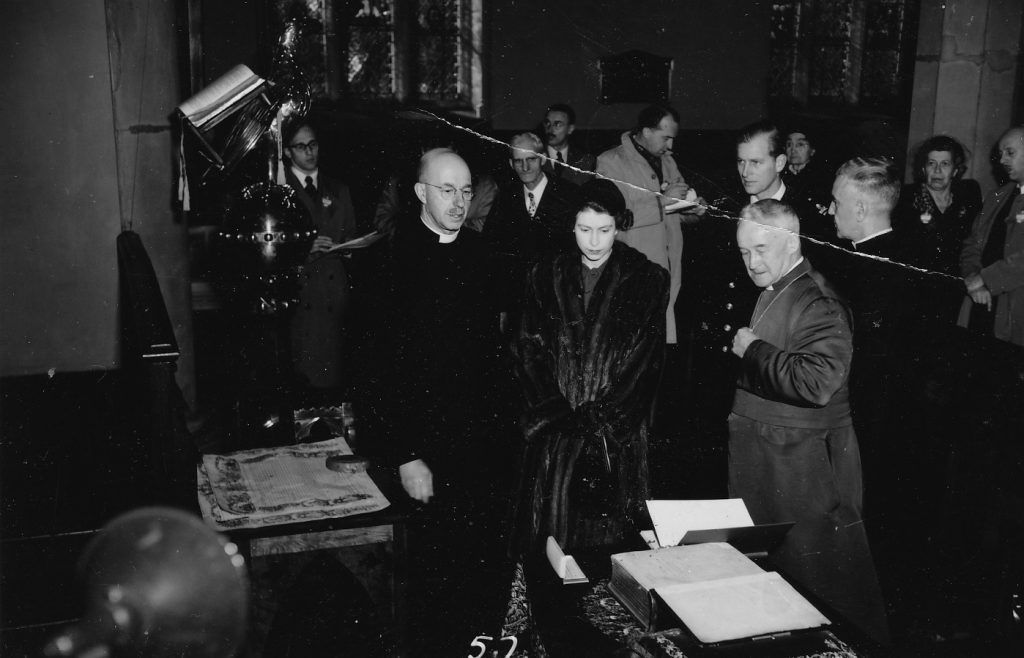 Here you can see the signatures written in the Cathedral's Royal Bible.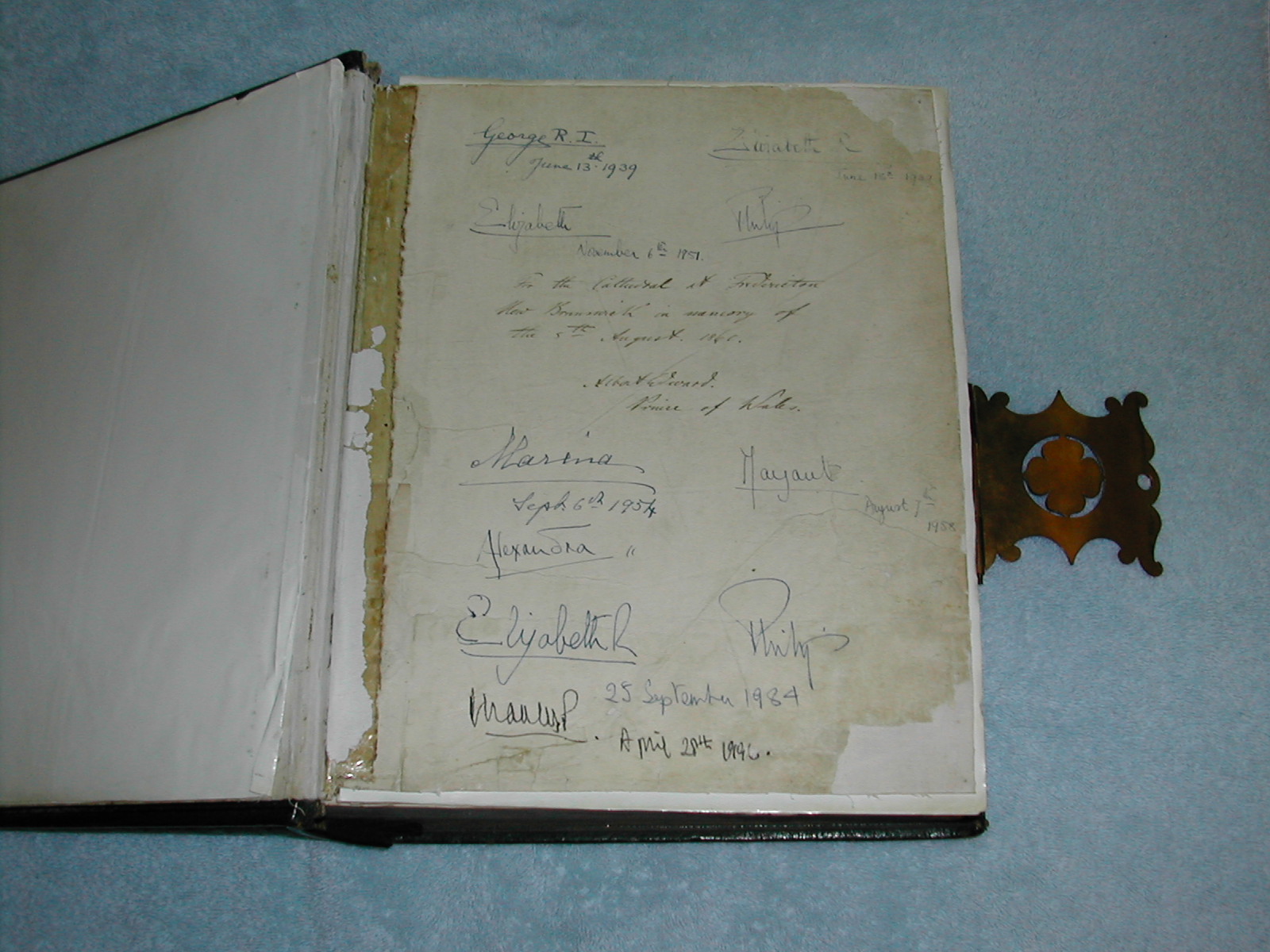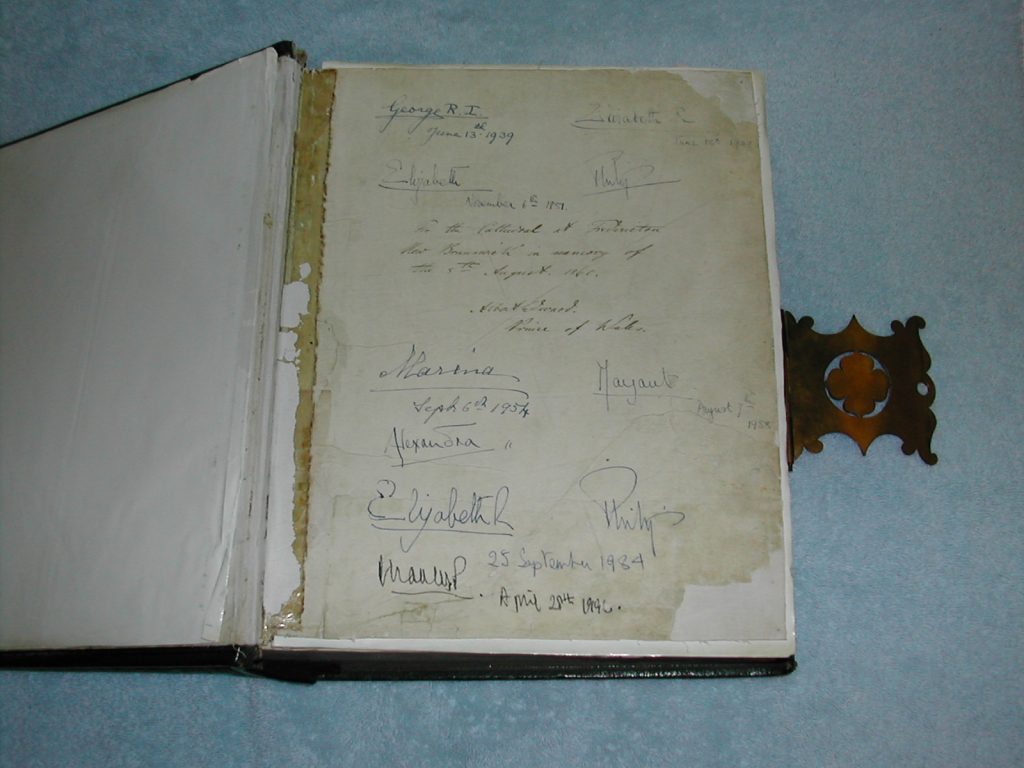 In this photo, Princess Elizabeth is seen leaving the Cathedral in 1951 with Bishop Morehead.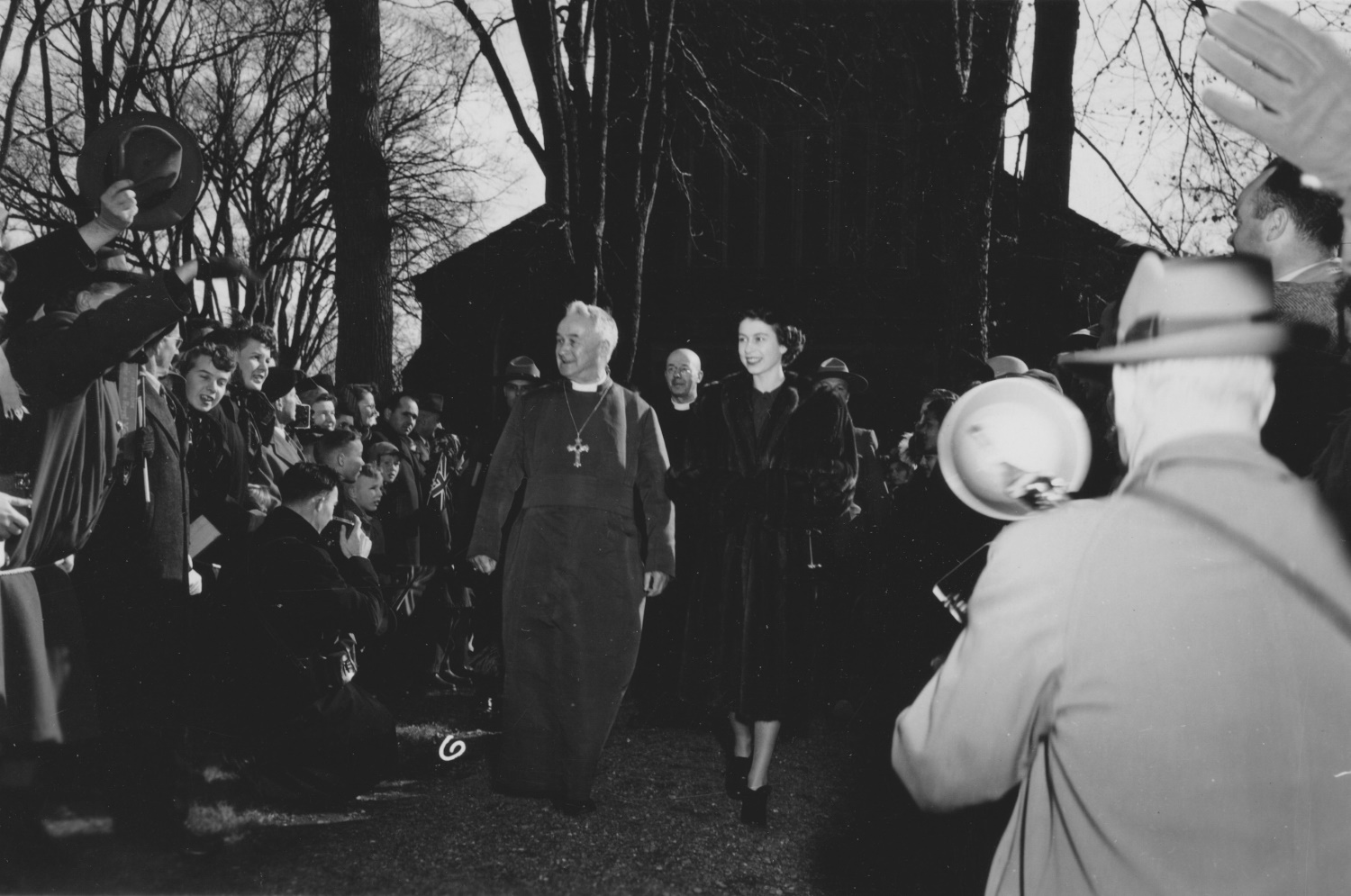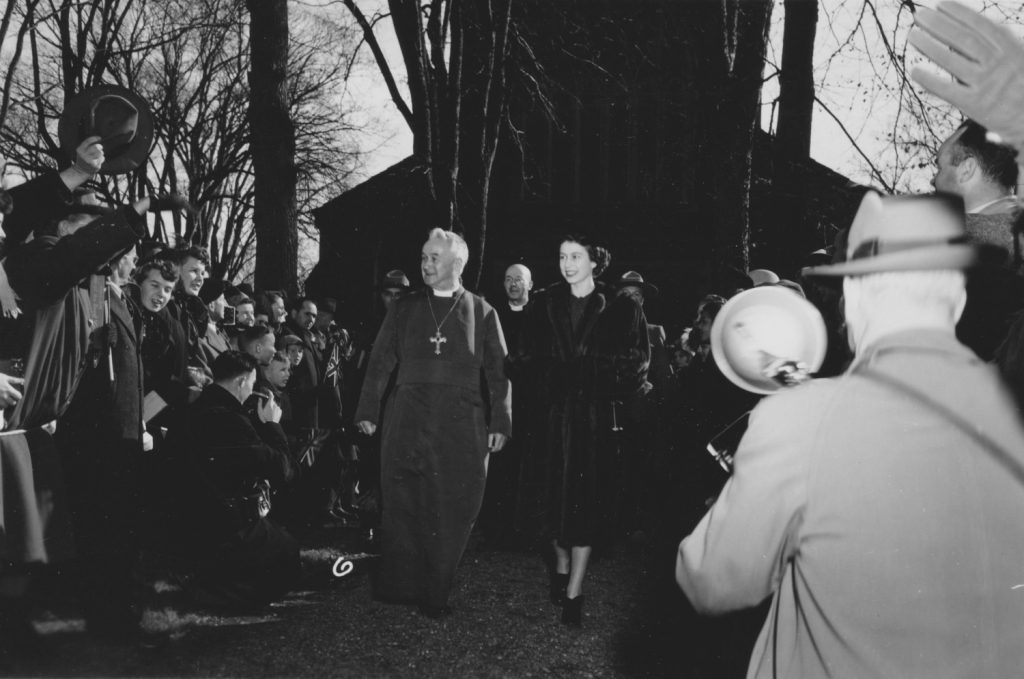 This National Film Board documentary of the 1951 royal tour shows a brief clip of the royal motorcade passing admirers outside of the Cathedral, and then visiting UNB. Scroll to the 42:10 minute mark.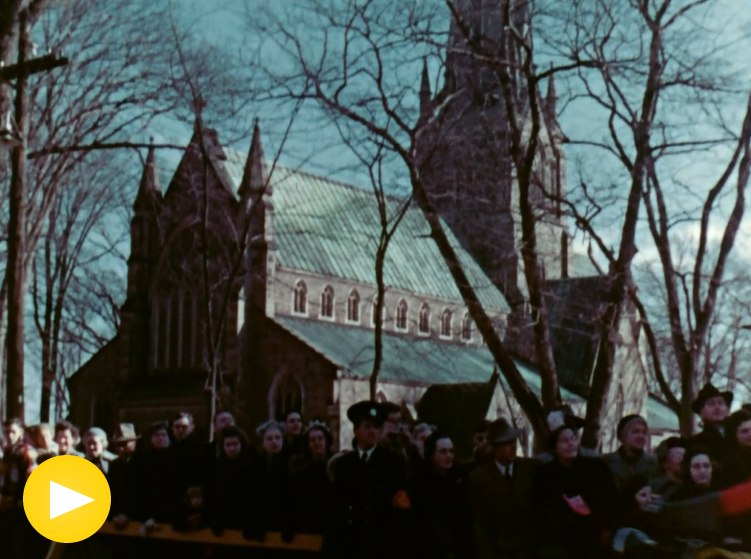 Queen Elizabeth attended worship in the Cathedral in 1984, while in New Brunswick to celebrate the Bicentennial. She is seen in this photo, with Bishop Nutter wearing the mitre. Behind him is Dean Noseworthy. Prince Philip is standing behind the Queen.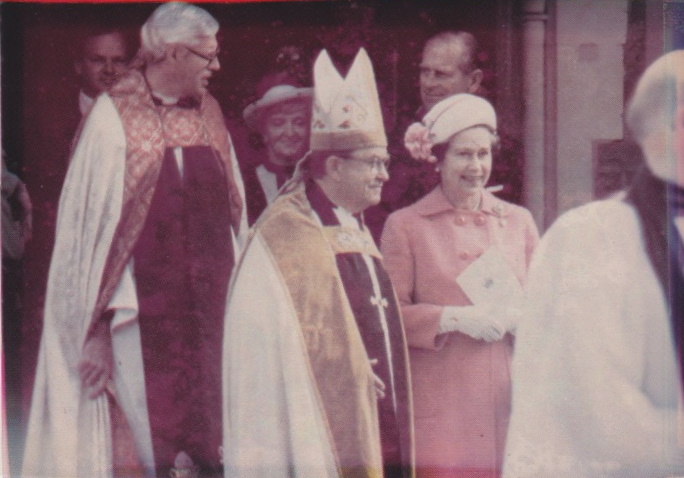 At the 5:29 minute mark of this CBC video reflecting on the Queen's visits to New Brunswick, you can hear the bells of the Cathedral, hear Prince Philip read from the Bible, and see the Queen greeting spectators.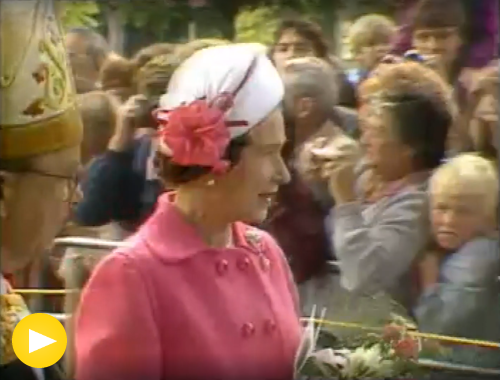 The Government of New Brunswick has prepared a video tribute to Her Late Majesty Queen Elizabeth II's life and the everlasting legacy she left in New Brunswick.
A provincial commemorative service (Choral Evensong and Memorial) for Her Late Majesty will be held in Christ Church Cathedral at 2:00 p.m. on September 19, 2022.
She led a truly remarkable life.
Rest eternal grant unto her, O Lord, and let light perpetual shine upon her.