New Brunswick Public Health has published the COVID-19 Winter Plan which informs all sectors of current restrictions and protocols. Visit the website for information about how the Plan will affect your activities.
Level 1 comes into effect at midnight, Saturday, 04 December 2021. We'll continue to be watchful and implement changes in our procedures when directed to do so. For faith venues, Level 1 continues what has been in place for the past several weeks. Of the two options, Christ Church Cathedral is following Option 1 -- proof of vaccination required.
While we might become annoyed or frustrated by the inconvenience of current requirements, please be reminded that it pales in comparison to what is needed if choosing Option 2. Please assure you wear your mask and have proof of vaccination (12+) available. If we experience a site inspection, greeters will need to confirm with officials that all twelve years and up are fully vaccinated. For those we know, personal identification is not necessary.
To review
Proof of double vaccination or medical exemption is currently required for anyone 12+ attending worship in the Cathedral or visiting Memorial Hall. Please remember to bring your vaccine record to worship and group events, and wear your mask. Leaders of groups holding meetings at Cathedral Memorial Hall will be responsible for checking proof of vaccination for those attending [details]. Individuals visiting during office hours should check-in at the Cathedral Office.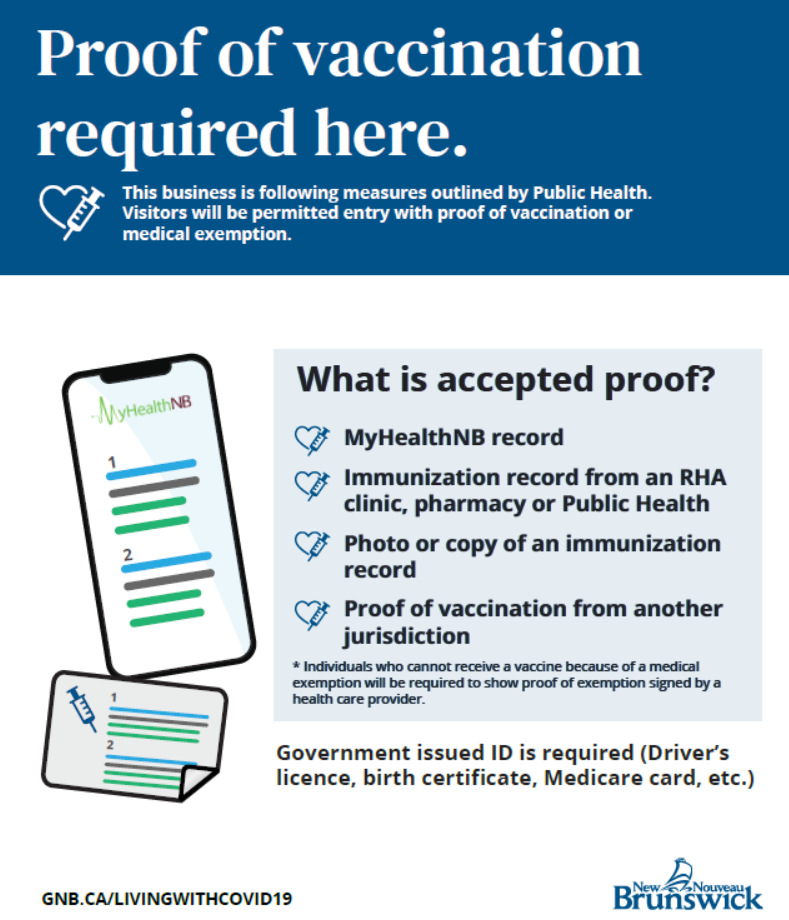 The current Sunday bulletin outlines health precautions in place in the Cathedral community, including:
VACCINATION STATUS - Proof of full vaccination is now required for all age 12 and up at the Cathedral. ID will be required for those not known to greeters. These requirements apply similarly to weddings, funerals, and events held in Cathedral Memorial Hall as per current direction by Public Health.
FACE MASKS - The Government of New Brunswick currently mandates wearing masks in gatherings.
As always thank you for your continuing cooperation as we care for ourselves and others.
Our worship livestream is available to watch at 10:30 am on Sunday, if you are not able to be with us (for any reason). Both livestream and recordings can be found on our YouTube channel. Audio podcasts are also available. Listen here. Get notification of new episodes when you Subscribe here.
The Health Ministry Team is willing to assist members of the congregation with making appointments for vaccinations and answering health questions. Please contact Parish Nurse <nurse at christchurchcathedral.com>.
If you have questions or concerns, please contact the Cathedral Office <office at christchurchcathedral.com> or phone (506) 450-8500, or the Dean <dean at christchurchcathedral.com> or (506) 450-7761.