As Christians, we are called to love our neighbours.
Recently, Christ Church Cathedral became aware of a way to help children in need in its area of Fredericton and collaborated with a local school to provide assistance.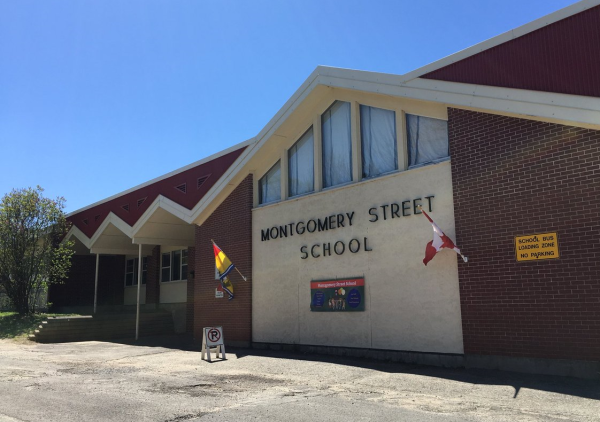 Located beside the University of New Brunswick and St. Thomas University, Montgomery Street Elementary School has a diverse student body. Approximately 230 children are enrolled in Kindergarten to Grade 5, and the child to parent ratio is high. Its Home and School Association, a volunteer group of parents, guardians and staff representatives, regularly fundraises for school initiatives and to support students and families in need.
In November, the Home and School Association approached Christ Church Cathedral with a request for assistance.
The need within the school community is great, and the pandemic has made it difficult to organize in-school fundraisers or request donations from families multiple times a year.
The Cathedral was in a position to help. Representatives on Bishop and Chapter (the Cathedral's board) voted to approve a $3000 donation.
The funds will be used to support children in need through a school lunch and milk program, as well as provide appropriate winter clothing for students to wear outdoors. The donation will also support children with developmental needs by contributing to the creation of sensory rooms in the building. The school has a bare budget for these small rooms, but requires more funding to ensure that the rooms adequately provide for these children.
According to Home and School Association President Reegan McDougall, "The need is great, especially during this COVID-era when many families are struggling. Half of the children within Montgomery Street Elementary School have not yet had a 'normal' school year due to this pandemic, and our goal is to help as many families and children as we can."
Supporting its neighbours through local outreach initiatives is an important part of the Cathedral's mission, and members of the congregation were pleased to provide the support.
"The Cathedral is fortunate to have been in a position this year to be able to partner in this important community effort at Montgomery Street School," says Geoffrey Hall, Dean of Fredericton and priest at Christ Church Cathedral. "Most especially, we're pleased to have been able to make the connection with some real needs right in our own backyard. We often think we have to go far from home to find mission opportunities, and while those are there and important, there's also much to do in our own neighbourhood."
The school community is thankful for this new relationship. Says McDougall, "This donation has more meaning behind it than anything ever received in the past."
-- by Kirsten McKnight