Christ Church Cathedral, Fredericton NB is seeking a Sexton. Reporting to the Dean of Fredericton and working with the Committee on Properties, the successful candidate will provide custodial (janitorial), cleaning, maintenance and oversight of both the Cathedral Church and the Cathedral Memorial Hall.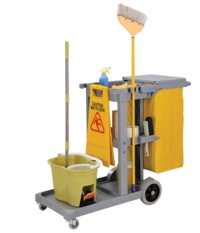 The work involves maintaining assigned premises in a clean and orderly condition with the goal of institutional health and safety. Minor repairs as required. Duties include sweeping, mopping, vacuuming, scrubbing, waxing and polishing floors and furniture as well as cleaning washrooms, windows, lights, walls and maintaining the cleanliness of the kitchen. Work also involves snow and ice removal from entrances, mowing lawns, routine preventative maintenance, maintaining fire safety equipment and generally assuring access and security of both facilities.
The is a full-time position, 40 hours per week, Monday to Friday with flexibility when necessary due to special events or weather requiring the sexton's services.
Qualifications include completion of Grade 12 and a minimum of three years' experience in custodial and maintenance work; or equivalent combination of training and experience. Strong interpersonal and communication skills and the ability to work in a team environment are important. Compliance with Safe Church policies requires the necessary version of a current police record check.
Application deadline is 19 October 2020. Only short-listed candidates will be interviewed. A full position description is available upon request. Please provide a resume and covering letter addressed to the Search Committee.
To inquire or to apply:
search at cccath.ca [replace "at" with "@"]
or
Christ Church Cathedral
168 Church Street
Fredericton NB E3B 4C9
(506) 450-8500
christchurchcathedral.com