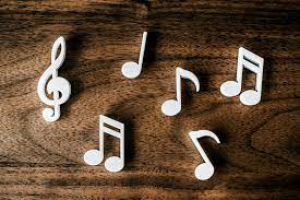 Known for its wonderful acoustics, Christ Church Cathedral is considered an excellent venue for musical performances. We are pleased to be the host venue for concerts featuring local musicians this spring.
12 May, 2023 -- The High Tide Winds will perform a classical music concert on Friday, 12 May at 7:30 pm at Christ Church Cathedral. Performers are Julie Grant on flute, Margaret Isaacs on clarinet, Charlie MacKinnon on French horn, Fran Robinson on oboe and Catherine MacDonald on piano. The group will perform pieces from Carl Reinecke, Heinrich Herzogenberg, Malcolm Arnold, Paul DeWailly and Gabriel Faure. Admission is by donation. Doors open at 7:00 p.m. Phone Fran Robinson at (506) 461-5817 if you have any questions.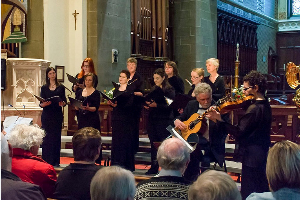 27 May, 2023 -- Fredericton's Bel Canto Singers and the Sussex Choral Society are joining forces to present Gabriel Fauré's iconic Requiem and other works in Christ Church Cathedral. Fauré's Requiem mass, well-known as a comforting and tender vision of the afterlife, will include soloists and chamber musicians, along with the Cathedral's historic Casavant pipe organ. The choirs will also present a number of contemporary pieces, some jointly and some individually. Artistic Director: Christopher Lane. Accompanists: Thomas Gonder and Betty Weatherby. Saturday, 27 May, 7:30 p.m. Tickets: $20 general admission, $10 students. Available online, at the door, or from choir members. Visit the Bel Canto Singers website for details.
We look forward to welcoming you to the Cathedral to enjoy these musical events!
The Cathedral Summer Music Series will return in 2023 with concerts at noon each Friday throughout the summer. Stay tuned for an announcement about the lineup.