Our high school scholarship students in Belize have begun their fall semester. Thank you for your support and prayers! One of the students had been quite ill after a COVID infection, but was given clearance by a doctor to return to class in September.
The four students (Caleb, Edvin, Gian, and Korey) are thankful for the opportunity to continue their studies. For many children in Belize, their time in the education system ends after Standard 6 (roughly equivalent to Canadian Grade 8).
* * * * *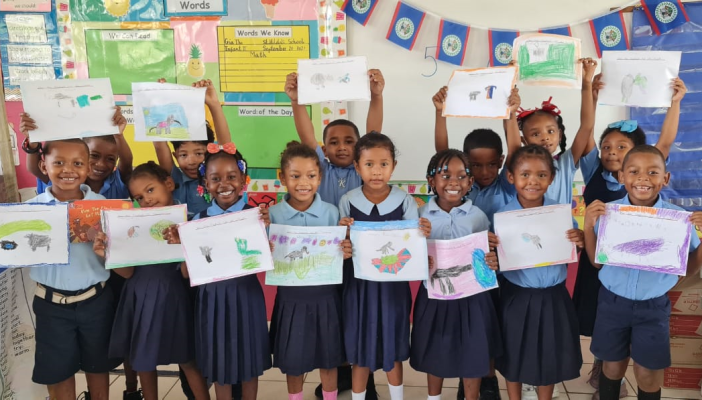 Ms. Jane Martinez, the principal at St. Hilda's Anglican (elementary) School, sent us some pictures of the first week of school, Literacy Day, and a new preschool space.
She writes:
"The success of our preschool opening is only by God's grace and favour. The gentleman who installed the toilets and did all the plumbing and other work willingly waited for the funds to come in order for him to get paid."
I will say once again thank you so very much. I cannot find the words to say how thankful we are for your support. Your assistance is greatly appreciated and always a blessing to us. St. Hilda's Anglican School is developing and you all have played a very important role in this.
We continue to pray for you as you pray for us as well."
Contributions towards the Belize missions are welcome and appreciated, and support St. Hilda's elementary school and high school scholarships. You may give by making an online donation or submitting a donation marked 'Belize' through the Cathedral office or offering plate. Charitable tax receipts will be provided.
Thank you for your support, which truly makes a difference in the lives of these children.