A letter from Archbishop David Edwards regarding celebrations on the Day of Pentecost and the conclusion of his Pilgrimage through the Archdeaconry of the Fredericton.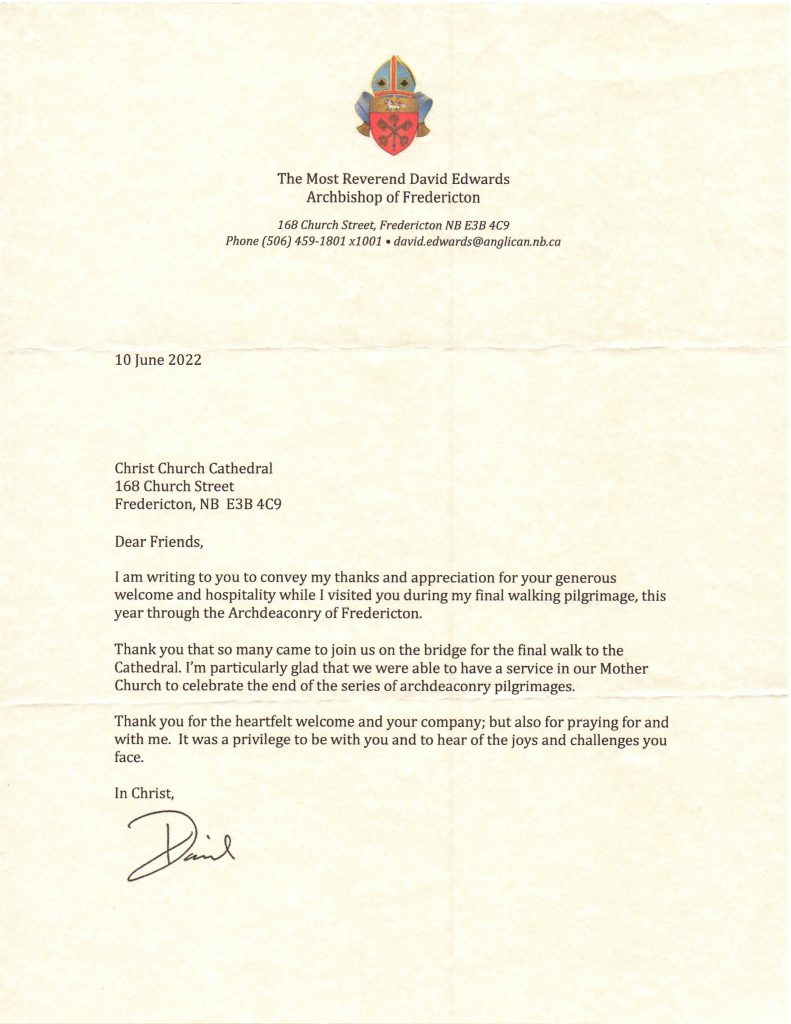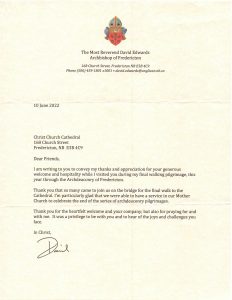 10 June 2022
The Most Reverend David Edwards
Archbishop of Fredericton
168 Church Street, Fredericton NB E3B 4C9
Phone (506) 459-1801 • [email protected]
Christ Church Cathedral
168 Church Street, Fredericton NB  E38 4C9
Dear Friends,
I am writing to you to convey my thanks and appreciation for your generous welcome and hospitality while I visited you during my final walking pilgrimage, this year through the Archdeaconry of Fredericton.
Thank you that so many came to join us on the bridge for the final walk to the Cathedral. I'm particularly glad that we were able to have a service in our Mother Church to celebrate the end of the series of archdeaconry pilgrimages.
Thank you for the heartfelt welcome and your company; but also for praying for and with me. It was a privilege to be with you and to hear of the joys and challenges you face.
In Christ,
+David
Archbishop of Fredericton