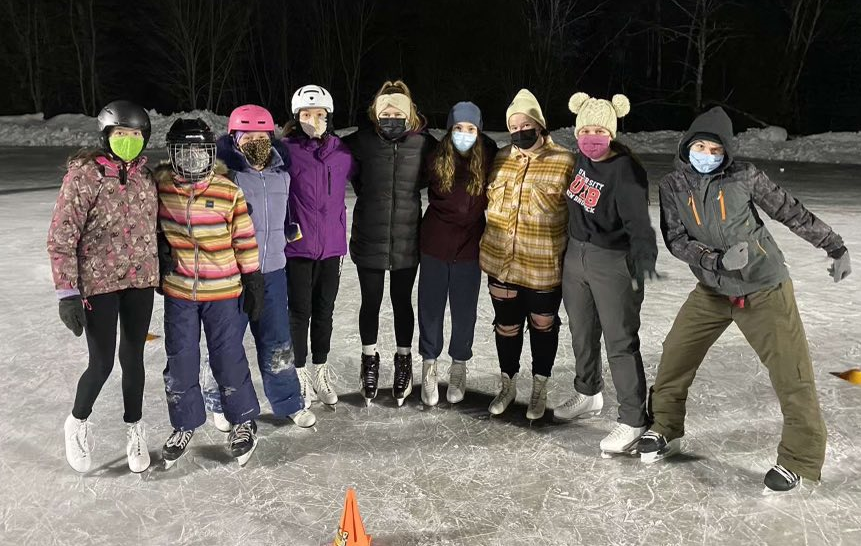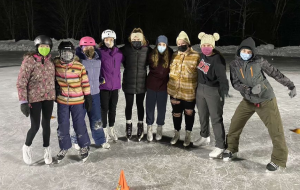 Recently, the Cathedral Youth Group (CYG) met at Mitch Clarke Park for an outdoor ice skating session.
The group of middle and high schoolers had taken a hiatus from in-person programming while the province was under more restrictive levels of the COVID-19 Winter Plan. Members of the group who were able to attend were thrilled to be back together and having fun outdoors.
Since then, CYG has been able to meet again inside Cathedral Memorial Hall. The kids typically meet in the Main Hall on the stage, which has been converted into a youth area now that the Synod Office has expended its offices into the former youth room upstairs.
Members of CYG are excited to host episode screenings of The Chosen as part of the Christian Formation Team's Ad-LENT-ures devotional programming. Individuals from the congregation and beyond are invited to visit Memorial Hall each Sunday in Lent from 6:00 - 8:00 p.m. (the typical youth group time slot), to watch the show about the life of Christ and the disciples. The kids plan to make popcorn to share with attendees.