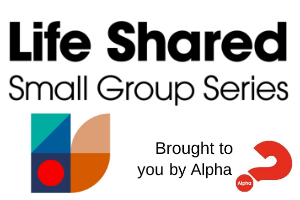 Join us in November for Life Shared, a 3-session series designed by the creators of Alpha. Through Biblical teaching from leading Christian voices and real stories of invitation, each session will encourage and equip us to live out God's call to share our lives and our faith with friends, colleagues and neighbours.
All are welcome and invited to participate. The series will be held on Wednesdays, November 10, 17 and 24, from 7:00 - 8:30 pm, in-person at Cathedral Memorial Hall. Hosted by Cheryl Jacobs. To indicate your interest, email Cheryl or phone/text (506) 259-5748.

Life Shared is presented by the Christian Formation Team at Christ Church Cathedral. Sharing the Spirit together with you in 3D -- as Devoted Disciples Dancing.