Christ Church Cathedral, Fredericton NB is seeking an Office Administrator. Reporting to the Dean of Fredericton, the successful candidate will manage and execute office tasks in the Cathedral office. The Office Administrator will be a team player in coordinating communications facilitating worship and other ministries of the Cathedral with appropriate levels of confidentiality.
We are seeking a person of Christian faith who feels called to be part of the unique role Christ Church Cathedral plays in the lives of our congregation and the wider community. Being familiar and fluent in (preferably Anglican) church culture would be ideal. Maintaining a helpful atmosphere in the Cathedral office is critical. Computer skills using various software are required with a keen interest in learning current systems and innovating better ways to accomplish end goals. The ideal candidate for this position is resourceful, a good problem solver and has the ability to prioritize and plan ahead.
Bookkeeping skills and experience would be a definite asset and will influence whether this is a full-time or 4/5 time position.
Application deadline is 01 September 2020. Only short-listed candidates will be interviewed. A full position description is available upon request.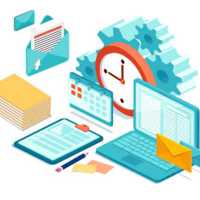 To inquire or to apply, please provide a resume and covering letter to:
search at cccath.ca [replace "at" with "@"]
or
Christ Church Cathedral
168 Church Street
Fredericton NB E3B 4C9
(506) 450-8500
christchurchcathedral.com