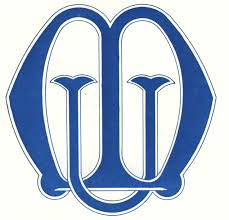 At a recent meeting of Mothers' Union, the topic of discussion was deeply disturbing but extraordinarily eye opening! Shara Golden, the guest speaker, has been a Mother's Union member since 1991 and has served on the National Executive. Last year, she was appointed by the World Wide Mothers Union to be one of six women to participate in the United Nations Commission on the Status of Women.
Shara's background in Human Rights and Labour Relations was instrumental in leading her to her current focus on Human Trafficking and Gender Based Violence. She has been doing presentations on" Human Trafficking - Canada and the World", for chapters of Mothers Union throughout NB and NS.
As difficult as the subject is to acknowledge and to learn about, Shara says it is one that must be discussed openly and plans must be put in place to help those who are impacted by the growth and spread of this particular trade. It is reputed to be the second most profitable industry after the drug industry.
Perhaps one of the most alarming statistics quoted by Shara was that there have been 3 reported instances of human trafficking in New Brunswick. Equally alarming was the 63 reported cases in NS. Yes, the 723 in Ontario is bad, but our minds immediately focus on Toronto and we think of the large metropolitan area, where bad things happen. Right? But NB and NS??? That is, for most of us, in the realm of the unbelievable; but these are statistics that force us to sit up and look around us.
An initiative known as The Clewer Initiative of the Church of England has been established and is working on strategies for detecting modern slavery and protecting its victims in the UK, where literally tens of thousands of people are living in some form of slavery having been guaranteed "a better life." Shara recounted the story of one such female who had come from a foreign country to a job which was advertised as an opportunity for one such better life. She was sent to work 16 hours a day, seven days a week for an upper middle class "Christian" family with three children and a very large house. No time off and all of the responsibility for the running of the household, this family took her to Church every Sunday where she heard over and over that "freedom is a gift of God." She was "passed on" in service to three other families before the Home Office conducted a raid and she was finally freed.
According to Archbishop Welby, people often choose not to see and thus, the initiative's hashtag became #weseeyou. Mothers Union worldwide are working with the Clewer Initiative to end slavery by 2030. The focus is on identifying resources and forming partnerships; on holding governments accountable and raising awareness.
What about Canada? In Ontario, the number of girls involved in human trafficking or the sex trade is reputed to be in the thousands. Some are as young as 12 years old. They are often runaway kids, foster kids, but also from middle class families. They all seem to share one common trait: they are looking for love and a secure and better future. One survey conducted by the Toronto Star, identified purchasers of services as coming from all walks of life - doctors, lawyers, teachers, judges, accountants, etc. Most people turn a blind eye and prefer to think "it doesn't happen in my world." Yet a Manager of Escorts/Pimp is able to earn up to $280,000 per year from one sex worker. Little wonder that young men 18-24 are seeing this as a potential career.
The law and those in the legal profession from police officers to lawyers work tirelessly to close down operations but cases are often stayed or withdrawn due to lack of evidence. The girls will not testify for fear of the repercussions promised and will not leave for the same reason. In Canada, there is a prevalence of trafficking of Aboriginal girls.
Many, many more statistics and stories were shared by Shara's but her final question to the group was "What can MU in Canada or more specifically NB do?" The Diocesan Council in NS is putting together a resolution to present to Synod this coming Spring. She left the group with a challenge to start talking about Human Trafficking and looking for ways to open disussion and become involved in being a part of working towards the 2030 goal of MU. In her words, "we have an obligation to do something." What will that something be?
Read Shara's report from the 62nd Session of the UN Commission on the Status of Women in the September 2018 issue of the Canadian Mothers' Union newsletter.
Gail MacGillivray