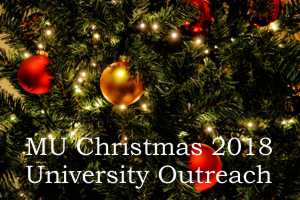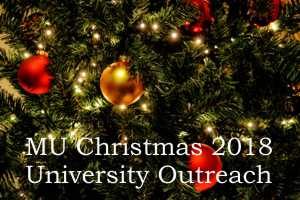 This past spring the Cathedral Mothers' Union, with the help of members of the congregation prepared a little over 200 'care packs' and handed them out to
University of New Brunswick
students prior to their final exams.  The packs were well received, and we are hoping to continue our outreach prior to the Christmas exams - preparing even more care packs if possible.  But we need the help of our congregation family!
Sunday, December 2nd from 1-4pm at the Cathedral Hall, we will be baking cookies, writing and decorating a note of encouragement, and packing the care packages to be delivered the following week.  It is our hope that many will be able to join us to help bake cookies, package cookies, write and/or decorate the notes, or pack the care pack bags.
If you are unable to join us on 02 December, donations of individually wrapped packages of hot chocolate or other flavoured drink mixes, individually wrapped candies/treats, or home baked cookies (we are planning on chocolate chip, sugar cookies, and ginger cookies - avoiding nuts) would be very much appreciated, and can be dropped off at the Hall marked MU anytime before December 2nd.
One student came back after receiving a care package and told our member that the hand written note was the best part!  If you'd like to complete some of the notes with some cheerful words of encouragement for the student prior to their exams, packs of blank cards are available.  Please return them by December 2nd.
Many thanks!  If you have any questions, please contact Diane Nash at (506) 455-9698 or <diane.nash at gnb.ca>.