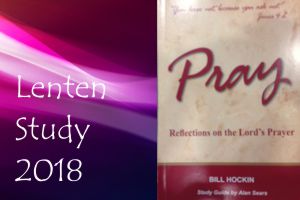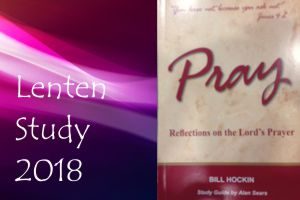 During the Season of Lent, all members of the Cathedral congregation are encouraged to take part in small group study.
The resource recommended by our Bishop for 2018 is "Pray: Reflections on the Lord's Prayer" by Bishop Bill Hockin. We've also had an offer to provide one additional option on the poetic works of John Donne.
"PRAY: Reflections on the Lord's Prayer"
In the words our Saviour Christ taught us. Divided into five sections. Study questions by Dr. Alan Sears.
11:00 a.m. and 7:00 p.m., Wednesdays in Lent
Devotional poetry of John Donne (1572 – 1631)
Donne's remarkable life included a secret marriage, a conversion from Roman Catholicism to the Church of England, and his transformation from a worldly Renaissance man to an Anglican Priest and Dean of Saint Paul's Cathedral. His poetry is striking for its wit but also for its urgent searching after the face of God. We may want to discuss other poets and poetry as the occasion demands, but Donne will be our guide here.
7:00 p.m., Wednesdays in Lent
If you haven't registered, please feel free to join. The study leaders would be happy to have you. See the Calendar for details.