The Archdeaconry of Fredericton refugee sponsorship committee has been waiting for months to bring a Syrian refugee family to Fredericton. A couple weeks ago we were advised that the backlog of applications is now so large (thousands!) that it would be well into 2017 before we could even think of being matched with a Syrian family.
It's disappointing. However, there are literally millions of other refugees, some of whom have been waiting in crowded camps for years. We were told that, if we would agree to sponsor an African family instead, it could take only a few more weeks or months before they would step off the plane in Fredericton.
The committee, made up of 10 parishes and the cathedral, prayed, discussed and decided to help a family of four from Liberia in West Africa now, instead of waiting until 2017 for a Syrian family. Our application is being reviewed by the federal government, and we are waiting for news.
We have a few details: the father is Phillip, age 47, who has worked as a farm hand;  his wife is Esther, age 50, a trader, probably selling fruit, fish or charcoal in an outdoor market; her children are a son, Arene, age 19, and a daughter, Catherine, age 16.
The family profile does not indicate how long they have been living in the refugee camp, situated in the neighbouring country of Côte d'Ivoire. Knowing there have been two civil wars in Liberia, we suspect it might be years. The parents have been subjected to violence and torture.
We do not yet know their religion, but the file says they can speak English and French plus their native language called Grebo. Their educational levels are very low, especially given the ages of the children. Conditions in the camp are not good concerning health care, dental care, education, etc.
If our application succeeds, it will be a huge challenge for this family to adapt to life in Canada.
If our application succeeds, it will be a huge challenge for this family to adapt to life in Canada. Think of our weather (the average annual temperature in Liberia is 28C!), the different culture here, their lack of education, and limited work experience. It is possible that they may never have enjoyed 24/7 electricity, running water, and all the amenities we take for granted. Life here may be overwhelming for them.
That is why the committee continues to prepare to welcome and help them. Financial donations have reached about $22,000  — we need $30,000 to look after them for one year. Thanks to you, donations of furnishings are going extremely well. (See list of remaining items sought.)
The Missions Committee at the cathedral will keep you posted on the progress of the archdeaconry's application. Please pray for this refugee family and for our efforts to bring them out of violence and misery to a safe home in peaceful Canada.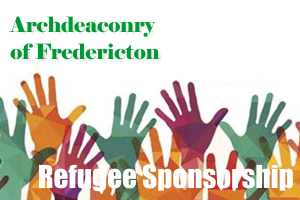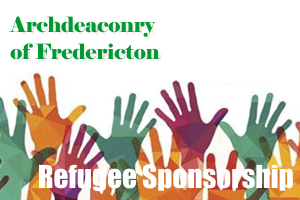 FURNISHINGS LIST  (remaining items needed as of June 22, 2016)
LIVING ROOM – modern TV (not the heavy, old, tube-type)
MISCELLANEOUS – chair for computer desk
Items can be dropped off at Cathedral Memorial Hall during business hours.
If you wish to help support the family, you can provide a cheque, payable to Christ Church Parish Church, noting Refugee Fund on the memo line. The treasurer at that church is maintaining an account on behalf of all the parishes taking part in the sponsorship.
Ann Deveau