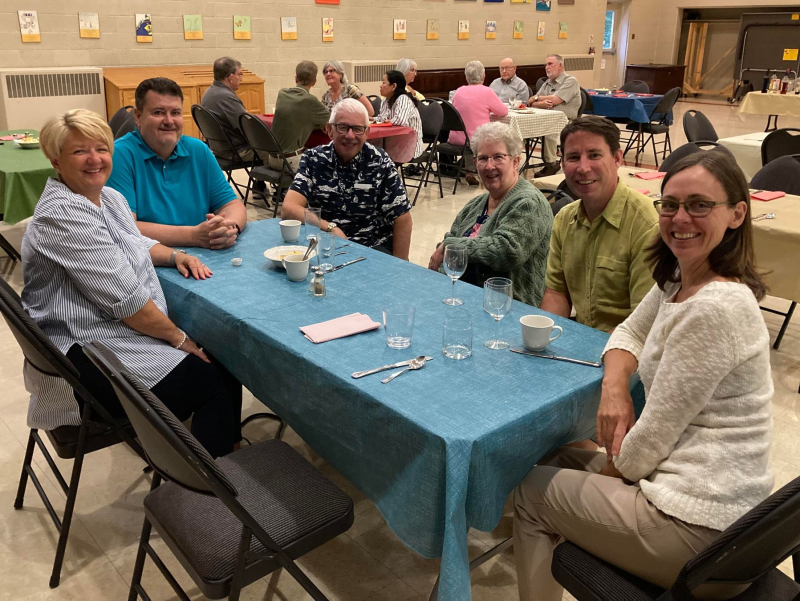 In September, the Guild of St. Joseph (affectionately referred to as the Holy Joes) gathered for a shared meal.
The last time this Cathedral men's group held a barbecue was in June 2019, over 3 years ago, and members were pleased to enjoy this time of fellowship, along with their spouses and Cathedral staff members.
Approximately 25 people attended and enjoyed socializing over hamburgers, hot dogs, fresh local corn on the cob, salads and desserts.
The Guild's motto is "Serving God and Church with heart and hands." The focus is the maintenance and repair of the fabric of the Cathedral, the Green, and Memorial Hall.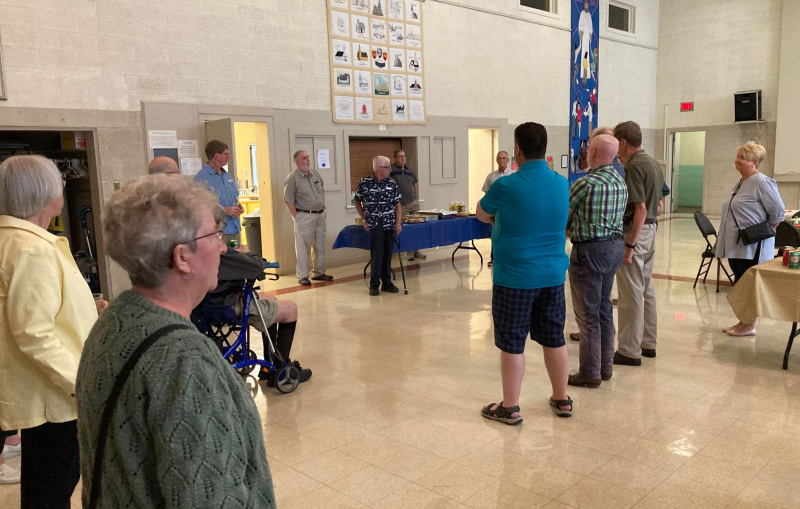 Typically, the Guild hosts an annual Shrove Tuesday Pancake Supper (which they hope to resume this spring) and provides a Halloween watch, spring flood watch and the 'Greening of the Cathedral' during Advent.
The group meets in the Hall Lounge on the first Tuesday of each month (September through June), and warmly welcomes new members. For more information, speak with the Guild President, Gary Barfitt, or contact the Cathedral Office.