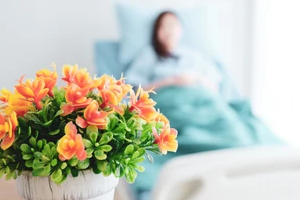 Cathedral hospital visitors are eager to see patients at hospitals but no longer have access to patient information. If you or a member of your family is admitted and would welcome a visit, it's necessary for us to know about the admission and the unit/room location of the patient.
If you have a planned admission or unexpectedly find yourself or a loved one in the hospital, please contact the Cathedral Office or the Dean with the unit and room number of the patient. Hospital visitors can no longer access private records from hospital records and patient listings are no longer provided.
Protocols at hospitals and care facilities have changed frequently during the pandemic, and we are still following the various safety procedures at each facility.
Communion at home or in hospital is available.
If you would like a home or hospital visit for yourself or a family member, please contact the Dean or the Cathedral Office.
Dean Geoffrey Hall: (506) 450-7761
Cathedral Office: (506) 450-8500