Award-winning author Philip Yancey writes that prayer stands as the place where God and human beings meet and relate.
"We're supposed to be a praying people," agrees Carolyn Howlett in recalling why she got involved in the prayer network at the cathedral. "We're on a daily walk with the Lord, and it's important to listen, to care and to bring the needs of other people to Him."
I
n 1996 a co-ordinator was needed to take over from Reid and Ethel Saunders who had capably led the prayer network for some time. Carolyn offered to step in, never thinking she would be at the helm for a quarter of a century.
"There was a small, willing group of volunteers in the cathedral community to pray for congregational needs and other issues, and it grew over time," she says.
Sometimes people ask God for all manner of things: to sell their house, to find a job, to survive a divorce, to make it rain.
"We weren't dealing with those types of problems; we focused on requests for healing," Carolyn says. She stresses that confidentiality was always of the highest importance, and it remains so.
She would inform the other members by telephone -- in more recent years by e-mail -- that a person was struggling with cancer treatments or a serious accident, that a major surgery was under way, that someone was hospitalized and near death.
Isabelle Hockin, one of several longtime members, puts it this way: "I think it's a huge comfort to people with an urgent concern to know that they can turn to the prayer chain and trust that there will be a group of believers praying for them and/or their loved ones in their hour of need."
She sees Matthew 7:7 as the guiding principle: Ask and it will be given to you; seek and you will find; knock and the door will be opened.
Feedback was usually positive, regardless of the outcome of the particular situation. Typical comments include "the prayer chain made all the difference" or "it uplifted us at a difficult  time" or "it helped me with my grief."
After 25 years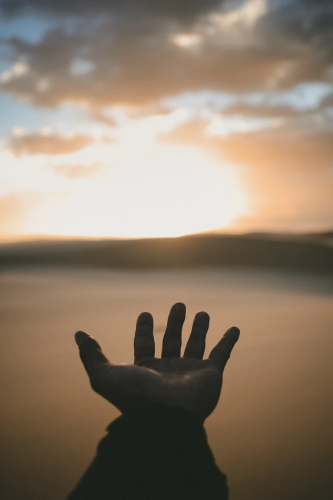 , the time has come for Carolyn to pass the torch to another member of the congregation who also believes that being a Christian means leading a life of prayer.
Linda Waugh has been a member of a Charis group for more than 20 years and has always been willing to pray for others.
"I have been thankful for their prayers when I needed them," Linda explains. "Prayer is powerful, and it is very comforting to know there are others praying for you. In turn, I was glad to be able to pray for other members when they needed prayer."
Linda thinks it's possible that some people in the cathedral family don't realize that they can ask for confidential prayers for themselves, their friends and family members who need God's love and healing.
"I hope people will feel free to get in touch with me, so that the good work done in the past can be continued for a long time to come," she says. "My e-mail address is <lmwaugh at live.com> which will likely be published often in the church bulletin for people's convenience."
Linda is also thankful that Carolyn has agreed to continue as a member of the prayer network.
"It's such a part of me," Carolyn says, absolutely confident that prayer is effective in bringing God's compassion and comfort to people in their times of trouble.
--by Ann Deveau