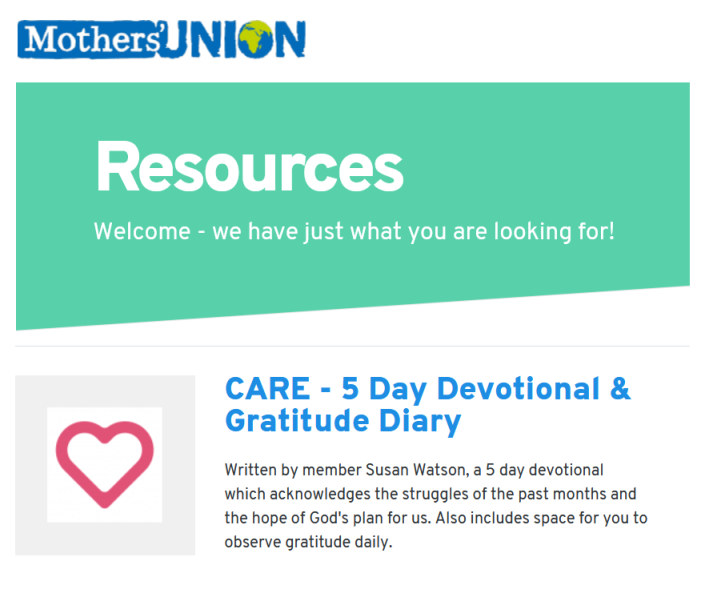 Cathedral Mothers' Union member Susan Watson has created a 5 day devotional which acknowledges the struggles of the past months and the hope of God's plan for us. This wonderful resource, available on the worldwide Mothers' Union website, also includes space for you to observe gratitude daily.
Visit Mothers' Union Resources and scroll down to 'CARE - 5 Day Devotional & Gratitude Diary'.
* * * * *
Mothers' Union is a Christian organisation that has been supporting families worldwide for over 140 years. Started by our founder Mary Sumner in 1876 in her local parish, we have grown into an international charity with over 4 million members in 84 countries. As a Christian membership charity, we demonstrate our faith in action. This happens as we work towards stopping poverty, stopping inequality and stopping injustice. Our members work at grassroots level around the world. They bring hope and practical support to millions of people every year through parenting, literacy and community development programmes.