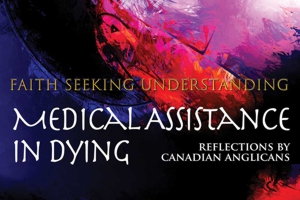 Canada is one of few countries in the world where medical assistance in dying (MAiD) is a legal option—and the number of permitted contexts (terminal illness, chronic illness, mental illness) is increasing. Faith Seeking Understanding: Medical Assistance in Dying is a resource to assist theologically-focused discussions and to increase understanding of the realities of MAiD. This includes its impact on our communities, our role as Christians, its implications for the marginalized and vulnerable, its relationship with healthcare and social justice, God's gift of life, or our call to care for those who suffer.
All essays are firmly grounded by faith in the crucified and risen Christ, a desire to live in baptismal faithfulness in compassion and care, and a sense of call to be living out relationally the dignity and new life we are called to in God.
For more information, ways to join the discussion and download the resource visit the Faith Seeking Understanding page.