As of 22 September, new regulations from the Province of New Brunswick are in effect. Once again, please be patient as we adjust. Our goal will be to maintain that which helps assure community health and safety and accommodate one another as we transition.
Proof of double vaccination or medical exemption will now be required for anyone 12+ attending worship in the Cathedral or visiting Memorial Hall. Please remember to bring your vaccine record to worship and group events, and wear your mask. Leaders of groups holding meetings at Cathedral Memorial Hall will be responsible for checking proof of vaccination for those attending [details]. Individuals visiting during office hours should check-in at the Cathedral Office.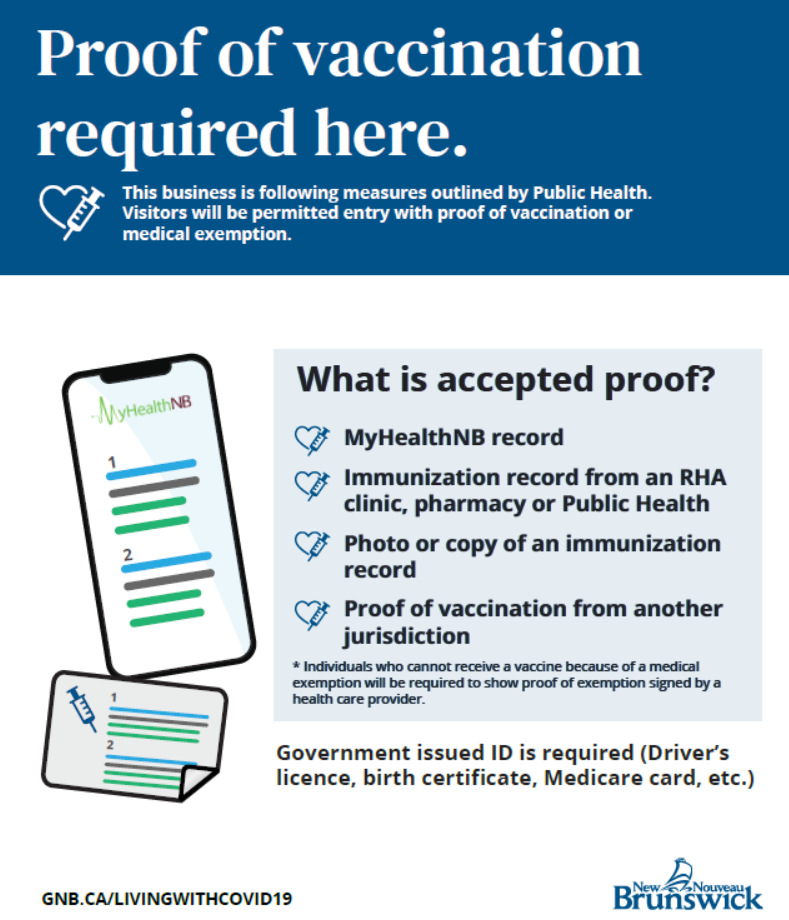 The current Sunday bulletin outlines health precautions in place in the Cathedral community, including:
VACCINATION STATUS - Proof of full vaccination is now required for all age 12 and up at the Cathedral. ID will be required for those not known to greeters. These requirements apply similarly to weddings, funerals, and events held in Cathedral Memorial Hall as per current direction by Public Health.
FACE MASKS - The Government of New Brunswick currently mandates wearing masks in gatherings.
Thank you for your continued care and concern for others. Throughout the pandemic, the Cathedral congregation has shown flexibility and good humour in adapting to changing public health measures. Please be patient as our greeters check vaccination records at the door.
Our worship livestream will be available to watch at 10:30am on Sunday, if you are not able to be with us (for any reason). The livestream and recordings can be found on our YouTube channel.
The Health Ministry Team is willing to assist members of the congregation with making appointments for vaccinations and answering health questions. Please contact Parish Nurse Sarah Ecker.
If you have questions or concerns, please contact the Cathedral Office by email or phone (506) 450-8500, or speak with the Dean, Geoffrey Hall.